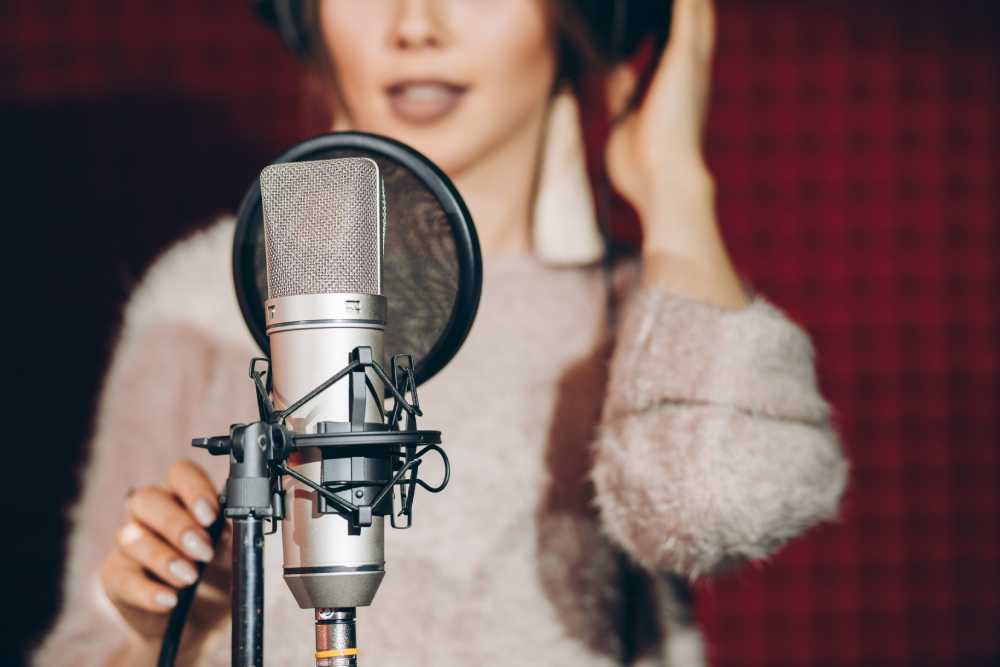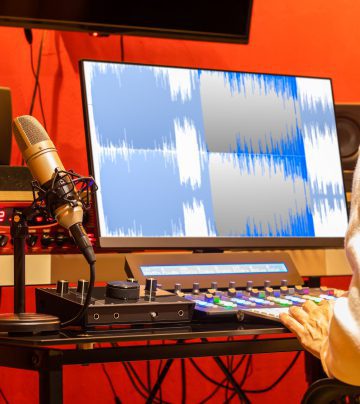 Audio Post Production Services
No multimedia project is complete without an engaging voice-over! But adding voice to your video or visuals can be a large undertaking itself, requiring particular care for a seamless viewer experience. With a team of audio-visual experts, BLEND expertly syncs your footage with narration, character voices, sound effects, and music, whether for a domestic audience or international viewership with added subtitles, dubbing, and more.
Contact Us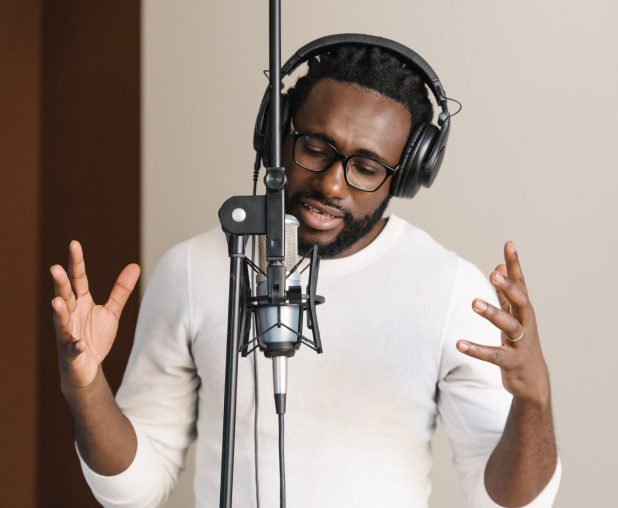 With audio post-production services from BLEND, we help companies and content producers make stronger connections with their audience, especially in international markets. Video localization is a cost-effective way to get more value from your original productions. Handling every aspect of translation, voice-over recording, and visual adaptation, we give your content new life, whether it's incorporated into multimarket ad campaigns, targeted presentations around the world, or even diverse audiences on streaming platforms.
Why trust BLEND with your audio post-production?
Inclusive audio-visual fulfillment
Finding, vetting, and selling project stakeholders on a vendor can be exhausting. Providing all-in-one localization, voice, and post-production services, BLEND streamlines your time to market with proven multimedia solutions that help you move on content faster and with better results.
Multimarket expertise
Whether you're repurposing a YouTube video ad in a dozen languages or dubbing a full-length documentary for viewers around the globe, BLEND makes it easy for you to enter fundamentally different markets through expert adaptation and high-quality multimedia implementation.
Unique business focus
Boutique audio post-production houses can deliver great work. But in addition to our own sterling output, BLEND boasts a huge portfolio of enterprise success stories. Not only can we deliver the artistic component of post-production, it's also backed by the process discipline and account management to keep your project on time and on budget.
How it works
While we do audio post-production work on all types of domestic and multimarket projects, our video localization services receive the most inquiries. Here's a step-by-step breakdown of one of those projects.
1

After receiving the time-coded script and source video files, we work with the client to determine if off-camera narration, phrase sync, or lip sync is most appropriate voice-over for the video.
2

Based on audience, brand, and language need, we shortlist several voice actors for consideration. We get as involved as needed to ensure your satisfaction with casting.
3

Referencing your original production, we record your voice actor(s) from our studios, matching the characteristics and styling of the original performance. You're welcome (even encouraged!) to participate as a remote director.
4

Using your source video files, we integrate the voice-over and any supplementary music, sound effects, overlaid visuals, and text, taking care to replicate the flow, feel, and experience of your original production.
5
Receive your fully-adapted video, enhanced with voice-overs and multilingual flair for any international audience!
Services FAQ
Which voice-over/dubbing style is right for my project?
For graphical videos with an off-camera narrator, a straightforward voice narration works best, whether being paired to visuals for the first time or replacing a different language. For "live" videos with on-camera speakers, there are several great options depending on your timeline and budget.
UN Voice-Over – The original talking head voice stays in the audio/video but is lowered in the mix, and the translated audio file is heard more prominently in the foreground.
Phrase-Sync – Audio is timed to match the duration of the talking head by phrase or sentence, but matching mouth movements is not a priority.
Lip-Sync – The voice-over matches the lip movement of the speaker, as well as the speed and tone. This is a resource-intensive, precise option for high-budget projects.
How much does post-production cost?
Because of the variety of factors at play, not only the voice-over style, but also your visual needs, the language mix, the duration of the production, and the availability of source assets to work with, we'll need to discuss with you first to provide anything more than ballpark pricing. But here's the great part – we're flexible, able to work within your budget, and committed to delivering great work.
What files and direction do you need?
As we scope your specific project, we'll be asking these types of questions:
Are the original video project files available?
What software was used to create the original video?
Will we receive "stems" (dialog, music, sound effects, and other audio components from the original production)?
Or will we have replicate or replace those elements?
What are your delivery specs? (project file types; broadcast standard for mixing; do you want bounced stems?)