Localize Your Video Game in 120 Languages
Build a global community of gamers on any platform with full-service localization and voice recording.

Talk to Us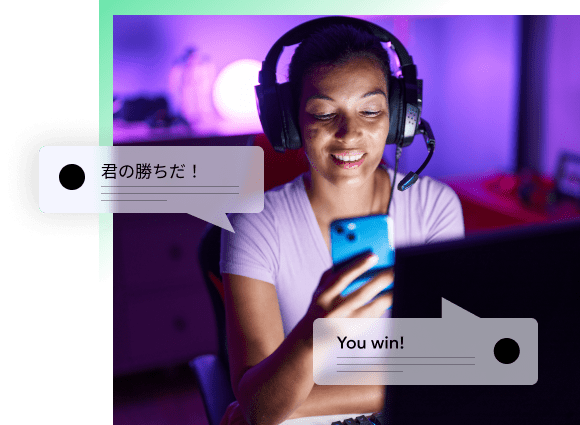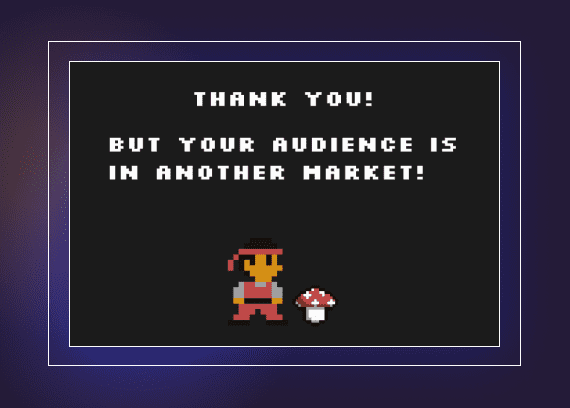 Deliver Immersive, Inclusive Gaming Experiences Anywhere in the World
Engaging gameplay and innovative mechanics are crucial, but so too are your ability to tell a compelling story and build a community with today's diverse, global gamers. Combining process know-how and expert linguists and testers, BLEND ensures your title resonates in 120 languages.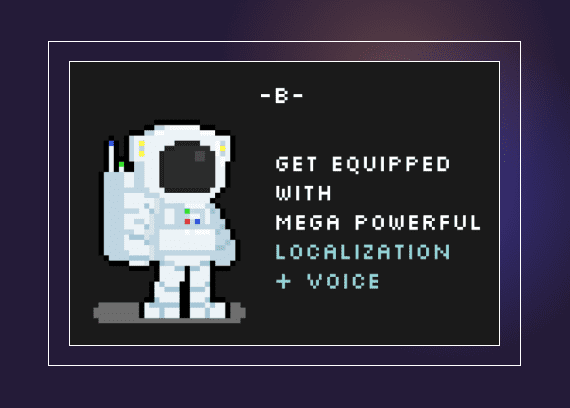 All-in-One Localization & Voice Recording Services
From in-game text and tutorials to perfectly-personified character voice-overs using our own contracted and custom-sourced talent, BLEND provides one-stop service, maintaining top quality and keeping your development on schedule.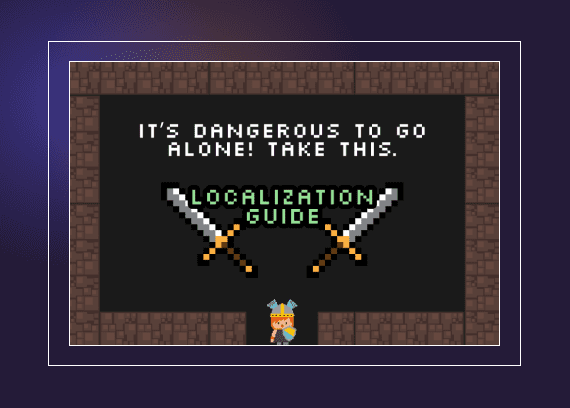 Your Strategic Couch Co-Op Partner for Multimarket Growth
We're interested in your projects, but invested in your plan and a continued partnership. Our gaming clients work with us on multiple published and in-progress titles, and we engage them ongoing on the best markets for expansion and the steps needed to globalize successfully.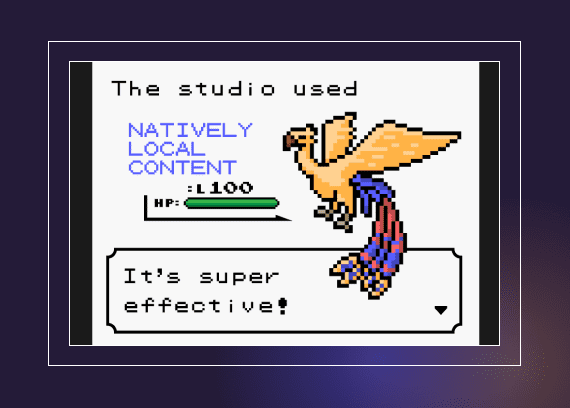 Leveraging More Talents for More Players
BLEND maintains a global community of 25,000+ linguists and voice actors to benefit your titles and messaging. Project managed by staff experts, we assemble spot-on language pros for authentic and compelling translations and audio.
Expand Your Audience, Build Your Brand
BLEND works with AAA publishers and indies alike, crafting the perfect solution for any budget or platform. Talk to us about all your messaging, whether in-game, promotional, or for your company.
BLEND helps video game publishers power up their heroes, minibosses, and NPCs on any platform with one-stop localization and voice in 120 languages.​
Talk to Us
BLEND Video Game Localization:
Setting High Scores for Multimarket Excellence
Comprehensive Video Game Localization
There's your game itself, with detailed menus, a HUD, tutorials, and in-game text and dialog, and the packaging and promotion to ensure a successful launch domestically and abroad. BLEND is online and ready to team up for it all.
Multilingual Testing
We're more than linguists—we're gamers! With your text and scripts set, let's see how it plays in context. Our video game localization testers uncover any minor quirks or bigger issues that require further review. You don't need to patch if there isn't anything to patch!
Localization Quality Assurance (LQA)
Our video game localization experts scrutinize every aspect of your game's localization, from dialogues and menus to cultural nuances and regional preferences. We leave no pixel unturned, guaranteeing an immersive and experience that plays well, makes sense, and keeps your community coming back for more.
Custom Voice Casting & Auditions
With 1,300 voice actors under contract in 120 languages—and growing all the time—BLEND dives into the creative to identify the perfect performers for all your heroes, villains, and NPCs. If we don't have the perfect sound, we find it, vet it, and get it in the game for the right price.
Studio-Based Voice Recording, Engineering & Editing
From our Atlanta-based recording facility and numerous partner studios around the globe, we're committed to the highest quality of audio fidelity and vocal performance, including dedicated directors and engineers in every recording session, and delivery ready-to-use audio in the format and filing convention you need to stay on target.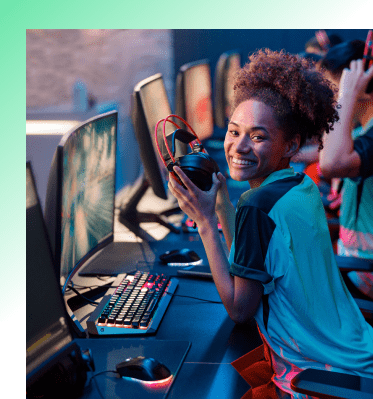 Blend in, to truly stand out:
Single-source video game localization services for the enterprise.
AI Efficiency, Human Proficiency
We find the sweet spot of advanced AI translation and human experts to give you a best-of-both-worlds gaming solution of speed and quality.
Boutique Service at Scale
We're small and agile, but with the tech and network to grow at the speed of your business. A lean and mean machine. ​
Tech Extensibiity
You do you. BLEND is a tech-neutral partner that works with your established tech and tools, not the other way around.
Video Game Developers Trust BLEND to Grow Their Titles Globally ​