Get the Best Translation Price
Business General
General business content
From
$0.096
/ word
Examples: Product Descriptions, Social Media, E-mails
Professional
Industry-specific content
From
$0.13
/ word
Requires industry expertise from the translator
Depending on your project, we offer you different levels of service to choose from, with an option to choose industry-specific expertise that fits your needs.
Some of the projects we offer:
Website translation
~3000 words
Legal Document
(15 pages, ~5000 words)
Government Certificate Translation
PowerPoint Presentation
~300 words
10 Google ads
Translation by an ads expert
Mobile App translation by a gaming expert
~2000 words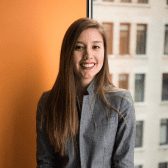 Need personalized help?
Our enterprise solutions allow for scalable translation and localization. Contact our sales team to get a translation quote for bigger projects.
Contact Sales
How do we put together a translation quote?
The rates for translation are determined by a few factors that come together to determine the final translation quote for your specific project.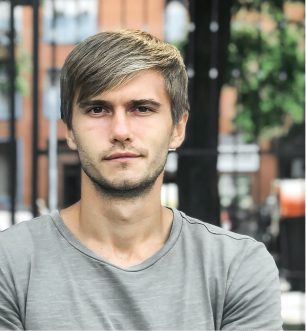 Language pair
The languages you translate to and from will impact your translation price. The rates for translation increase for more rare language pairs, as there are fewer translators available and their services are in high demand. The cost of living in the country where the language is spoken also plays a role. For example, English to Spanish has a lower translation rate per word than English to Japanese, as there are fewer Japanese translators, and the cost of living in Japan is higher.
Delivery time
We promise fast turnaround times for all projects. However, should you need a project completed urgently, we are happy to provide extra fast translation for an extra fee. A higher translation fee guarantees that one of our skilled translators will make your project their top priority, or allows us to split a large project among multiple translators, and return the completed translation to you in record time.
Field of expertise
The subject matter, industry, or field of expertise plays a factor in translation cost. Translators with expertise in certain areas, like legal, finance, or marketing, may charge a higher translation rate per word than translators who work on general projects.
Quality control
Our Standard package ensures that you will receive a high-quality translation from a professional translator. However, if you would like an extra layer of quality assurance, we offer proofreading and editing for an additional cost. You can get a translation quote for both options and decide which package is right for you based on your translation needs.
Why translate with BLEND Express?
Our enterprise solutions allow for scalable translation and localization.
Contact our sales team to get a translation quote for bigger projects.
High Quality
Our professional, native-speaking translators take extra care to get your translation just right. For an extra layer of quality assurance, we also offer the option to add proofreading to your order.
Fast Delivery
We never sacrifice quality for speed – but we still work fastwe do provide fast turnover! Get your translation back in as little as 24 hours (depending on the size of the project, of course). Need it even faster? We can do that, too.
Dedicated Service
When you pay for translation, you also get so much more. Our support team goes above and beyond every day to ensure your needs are met and all your questions are answered. Reach out to us whenever you need a little extra help!
How to pay for your translation
To make it easy to pay for translations, we have a credit system set up for BLEND customers.
As soon as you register for an account with BLEND, you're able to purchase credits. We accept all currencies and allow secure payment via credit card, wire transfer, PayPal, or Payoneer. Your credits will be saved to your account and will be ready for whenever you want to pay for a translation. When you place an order, the final translation quote will be given in your default currency – so you know how much you've actually spent – as well as in the number of BLEND credits. When you pay, those credits will be deducted from your account.
This credit system standardizes translation rates across all currencies, making it easier for you to pay for your translations, and for us to pay our translators.
Get a Quote