Everything Translation
Local Insight Report: Regional Insights for Global Expansion
Gaining local insights is crucial for success in new local markets. See some of the regional insights that our newest service has uncovered that could help your brand resonate with audiences in every corner of the globe.
We've recently rolled out Local Insight Reports, helping globally expanding brands ensure maximum relevance within a given local market. The reports display detailed findings upon the audit of a brand's presence within a given local market.
To help you identify and avoid popular pitfalls of globally expanding brands, we've shared some of our most common Local Insight Report regional findings and tips.
East and Southeast Asia
Character formatting: Accounting for a specialized layout
Translating between any two languages changes the length and look of the text, and therefore requires changes to layout and formatting. This is particularly true when the translation involves completely different characters. Getblend client, an internationally recognized developer and manufacturer of high-end sex toys, repeated the same problems on both their Korean and Chinese websites. In both cases, the spacing did not take into account the flow of the text once it was translated. Idioms, titles, and even individual words were broken up awkwardly, making the text much harder to read, and less likely to resonate with local Asian users.
Communication channels: Sina Weibo, WeChat, and Instagram
The same client ran into problems when it opened in China because they didn't change the platforms where they were hosting their content. Translated videos were on YouTube, the store locater used Google Maps, and the site-directed users to Facebook and Instagram. Unfortunately, all of these platforms are blocked in China, yet one of the many reasons why a 'plug and play' of traditional Western marketing channels will not work in the East.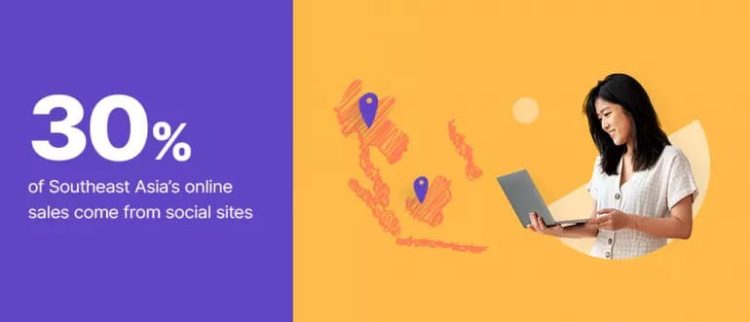 Instead, Getblend experts the local insight of using alternative video such as Sina Weibo and WeChat, which are better options for Chinese social media. We also suggested adding an Instagram presence in Korea, where social media is critical for expanding eCommerce companies. In fact, according to eMarketer, 30% of all of Southeast Asia's online sales come from social sites!
Payment methods: Alipay, TrueMoney, and more
In both countries, the client also needed to focus on the available payment methods. The site needed to list prices in the local currency and offer local payment options like Alipay and N Pay, popular digital wallet solutions. Getblend has seen similar problems among other clients. Another client, a leader and a trendsetter in the online casino industry, offered more options on its Thai site than its competitors. However, it still wasn't offering the two most popular e-wallets in Thailand – TrueMoney and Rabbit LINE Pay.
While researching local payment channels may seem like a trivial detail in comparison to translating hundreds or thousands of eCommerce products, it's not.
Translation will help ensure local visibility, but compliance with local payment channels is the final critical step in driving local revenue.
Western Europe
User interface: A fully translated experience
Like anywhere else, the first hurdle to European localization is the quality and thoroughness of the translation. Even the largest companies stumble here. When assessing French and German assets for one of the world's most popular project management tools, Getblend covered a common problem – not everything was translated. Links from the homepage and other popular pages need to take users to more translated pages. This includes videos on YouTube and other social media content. Failure to localize basic account details, such as account date formats, time zones, and local currencies will off-put the client at best, and impede conversions at worst.
Observing local formalities: translation terms and sales offers
Getblend also recommended this client remember the cultural adaptations that are necessary when translating marketing materials and user interfaces. Both French and German users expect a certain level of formality when dealing with professional services. The company's German and French translations needed to be less colloquial and useless hyperbole than the original American English texts. 
This principle went beyond simply the writing style. Compared to Americans, Germans make less spontaneous purchasing decisions. Marketing materials that created a sense of urgency could be off-putting, which needs to be taken into account when marketing translation to a Western European clientele.
Latin America
Accents and vernacular: Localized by region
In South and Central America, customers are used to buying from overseas. They know to expect translations. So, on the one hand, limited English content can be acceptable. On the other hand, they're connoisseurs of localization who can tell when a company has skimped or is willing to go the extra mile. They also will share their impressions. When launching in Brazil, the same Getblend project management client discovered that customers will not hesitate to offer public feedback on everything from navigation to language, to pricing.
That's why it's so important to get it right the first time, beginning with the basics. Both writers and designers need to take into account that Spanish text is much longer than English. Accents and dialects also vary widely between regions. In this case, Getblend recommended entirely new voice-overs for videos. Narrators from Spain or Portugal should not be used in Latin America. Customers prefer their local accents, and commonly-used words on one side of the Atlantic can be considered profanities on the other.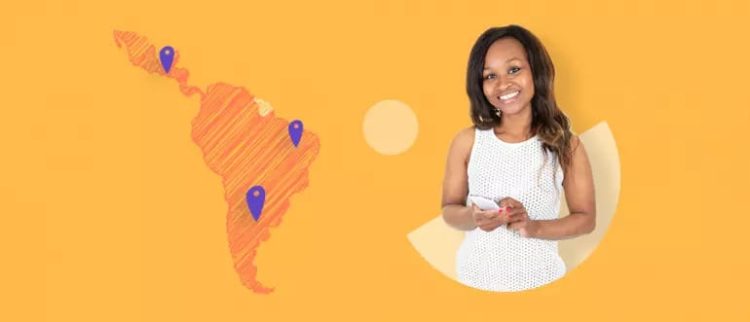 Pricing: Accounting for the local cost of living
The differences between countries go beyond language. Many of the comments and reviews that the project management company received were about price. In Brazil, for example, small and medium-sized businesses are a huge potential audience for this company's product. But Brazilians face a weak economy and relatively small revenues. The same price that might have been fine for a freelancer in the United States needed to be adjusted to stay relevant for business owners in Brazil.
Overall, Getblend clients have done a great job creating cultural resonance in Latin American markets. Unlike in Western Europe, Latin American customers appreciate concise, direct, informal language. One Getblend client, a South Asian tourism and hospitality chain that operates hotels and rentals in more than 15 countries, took advantage of this on the company's Mexican site. Using colloquialisms and plays on words, the company created a fun atmosphere designed specifically for that locale.
They even included links to news articles from local outlets that had written about the company's operations in Mexico. The getblend recommended making these more prominent since they're a great way to make local customers feel recognized.
The Rewards of Doing Localization Right
A good user experience translates directly into higher revenue. In the US, PayPal found that sites that offer its payment platform have 70% higher checkout rates than ones that don't. The specific payment platform changes between countries, but the principle is the same: the right payment method can seriously increase sales. Find the most popular payment platform for each locale and you're likely to see more customers finalizing their purchases.
According to Animoto, 73% of customers say they're more likely to make a purchase if they can watch a video explaining the product or service. Investing in localization services, such as voice-overs, can enable companies to significantly increase conversion rates.
So What's The Next Step?
A strong understanding of the culture and linguistics of the country you're entering enables companies to make the most of every step of the localization process. Make sure you're market-ready with Getblend's Local Insight Report and a full suite of localization services.
Speak to a Getblend account executive today to improve your content performance and increase your global sales.