Large businesses that thrive locally often struggle to translate and replicate that success on a global level. From a single air mattress to a global brand, how did Airbnb do it?
In 2007, two roommates wanted to make a few bucks to offset their exorbitant San Francisco rent. They bought an air mattress and advertised their "bed and breakfast" to visitors who couldn't find hotel rooms. Millions of sleeps later, Brian Cheskey and Joe Gebbia found themselves at the helm of an international enterprise.
What helped them expand from a one-bed B&B in their living room, to an international broker that, pre-Corona, booked upwards of 2 million stays a night in 190 countries, and is valued in the tens of billions?
The secret of creating a global brand
Iconic brands with international reach are immediately identifiable, regardless of where you are in the world, while remaining relevant to each market in which they operate. It's a tricky balancing act. Globalization is the intersection of two seemingly conflicting processes.
Salvatore Giammarresi, Airbnb's Head of Localization, describes it as a two-step process. First comes internationalization. This means creating a product without any location-specific elements in its design or code. This location-neutral product is then meticulously localized to each of the markets it will serve.   
Multi-market consistency
To build trust, Airbnb ensured that their product would offer the same experience in each of the 34,000 cities in which they operate. For example, a client who booked a homestay while at home in the US could rely on brand consistency when reaching his or her destination in Japan. This additional complexity of customer interaction in at least two different markets required fool-proof localization solutions.
Localization – it's not just translation
There is a lot to consider when entering a new market. How do people in a specific region make online purchases? Do they have a credit card? Which currency do they use? What social media is de rigueur in this region? Asking these questions and many more helped catapult Airbnb to success.
They drilled down to focus on the experience of each customer. Much of Airbnb's content, including property descriptions and reviews, is user generated. How could each person interact with the site in his or her native tongue and still make the content accessible to everyone around the globe?
Language expansion
"The online population continues to grow at a rate of nearly 1M per day," Giamaressi explains. "Only 9 out of 100 newcomers use, speak, or write in English." To date, Airbnb is accessible in 62 languages. This flexibility was made possible by a team that included a localization vendor, a QA vendor, and in-house localization experts who oversaw the authenticity of the Airbnb voice.
Buttressing their team with on-site professionals and engaging local communities, they were able to accomplish this at scale. Their engineering team assisted by creating dedicated translation tools and automated region-specific spelling capabilities, while implementing machine learning that sped up the process.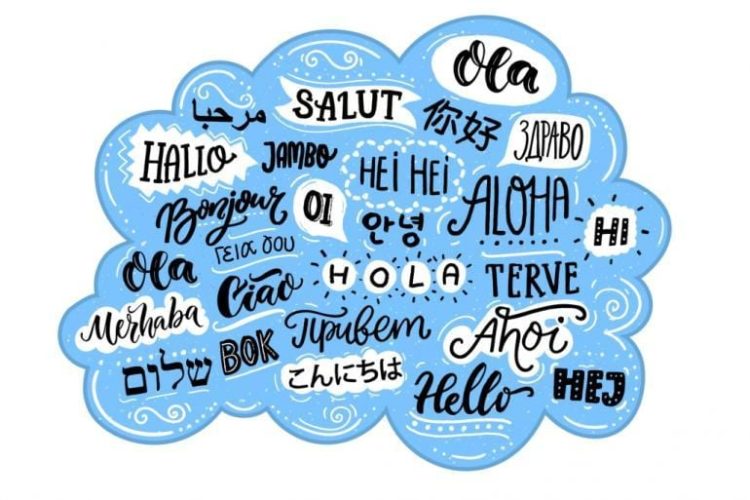 Easy user experience
Writers would write in their language of choice. But what about readers? How would a Chinese user view a Portuguese text? Despite the temptation, Airbnb gave automatic translations a hard pass. Users view the original text as it was written – and can click on a translate button to view it in their own language as well. This small tweak helped users appreciate language differences between hosts and guests and provided a smoother all-around experience.
Localized marketing
In France, in-person meetings replaced online advertising to fuel growth in the region. Paying attention to linguistic differences in each region in China connected additional users to the brand. They crunched centralized data to learn about audiences they served in order to tailor local offerings, while also engaging local photographers and content providers to develop authentic content about each of their markets.
Airbnb leveraged both the power of a centralized office to understand data, and the richness of experience gained only from on-site knowledge to localize each marketing translation plan.
Building community
Airbnb built community into the fabric of its product. Their "Neighborhood" service, which informed users about local events, was enriched with user-generated content that provided "insider information" for visitors, and added value to the Airbnb offering. They subsequently rolled out an "eat with locals" service, as well as "Experiences" in which locals could lead adventures for guests. These value-added services were a win-win-win, adding income-generating activities that provided texture to a tourist's stay.
Entrepreneur magazine highlighted Airbnb's community efforts, concluding that their authenticity, as well as their audience-empowering activities, have coalesced their customer base into a powerful force that drives their global brand forward.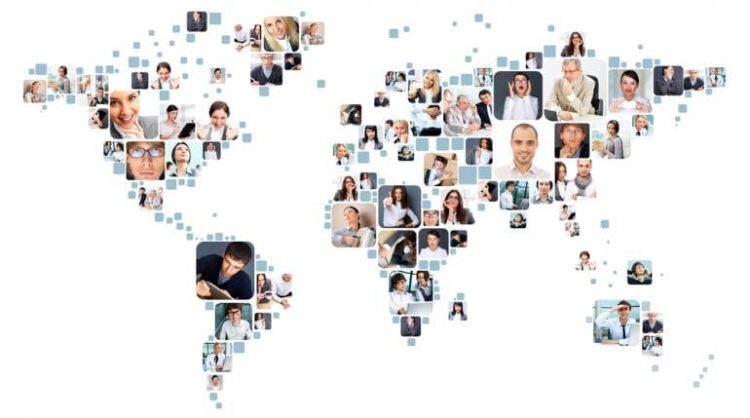 Staying relevant
The company's original message was "Travel like a human", which was a great way to introduce the essence of their value to the hospitality industry. In 2014, with a mature company, they rebranded to "belonging". In 2018, they upgraded their message to "Live there"; not only "belonging", but actually "experiencing", like a local.
Following the onset of the Covid-19 pandemic, they leveraged the community they had created to reimagine their brand yet again. Their new logo "You don't have to go far to find a world of wonder" expressed their pivot to offering opportunities for local travel in one's own country or region.
They also added a platform to empower their users to buy and sell online experiences. These savvy localization efforts that draw on – and support – the community are what sustain them through hurdles. Their valuation, while considerably lowered since the pandemic, remains at $26B and they raised $1B in financing during April 2020.
Takeaways for companies interested in global growth
The strategies that Airbnb used can be employed in every industry.
Customer experience in each region is key.
Localize content to engage your audience, wherever they are.
Go deep to understand the needs of each particular community.
Use technological tools to empower customer experience.
If you want to take your company to new markets, don't just speak to them in their language. Provide them with a locally relevant experience.
Contact us to learn more about BLEND's translation services and localization services.