Offering keynote speeches from trailblazers in the field, as well as networking opportunities for industry leaders around the globe, localization conferences and meetings keep our industry cutting- edge and allow businesses to continue to expand their re
Localization professionals around the world meet to exchange ideas, learn about novel technologies and educate themselves on the most recent industry developments at the world's best localization industry conferences. As the world becomes increasingly digital, our challenges – and our opportunities – only expand. This year, many of these events are being held online which makes it even easier for businesses to participate, learn and share.
We've aggregated a list of ten of the most important conferences occurring this year, either online or in person. Attendance at these events can help catapult your business into new territories and new markets. Think together with peers – and out of the box.

Here are some of our favorites:

Date: October 15-17, 2020
Location: Online

TT5, the fifth Translation in Transition conference, is focusing on the intersection between human and machine intelligence in the translation industry. A conference dedicated to empirical research, it provides a forum for participants to connect while learning how human translators can cognitively make the most of their skill and how computer programs can be designed to help translators reach their potential. Participation is free of charge but requires registration.

Date: October 19-20, 2020
Location: Online
Originally scheduled for May, the European Language Industry Association (ELIA) postponed their Focus on Executives event to mid-October and is running it online. The event provides online translation and localization industry decision-makers with high-level industry training in relevant topics, while facilitating valuable networking between like-minded professionals. This year, the conference will be focusing on the effects of Covid on the industry. They will be introducing two powerful speakers and opening the floor for interaction and engagement with all participants.
Date: October 21-24, 2020
Location: Online
The American Translators Association (ATA) invites localization and translation professionals to an in-depth event focusing on practical and realistic ways to build, manage, and grow your international audience at their 61st annual conference. This event generally attracts about 1800 participants who are encouraged to follow the event on social media to receive the latest updates ahead of the conference's start.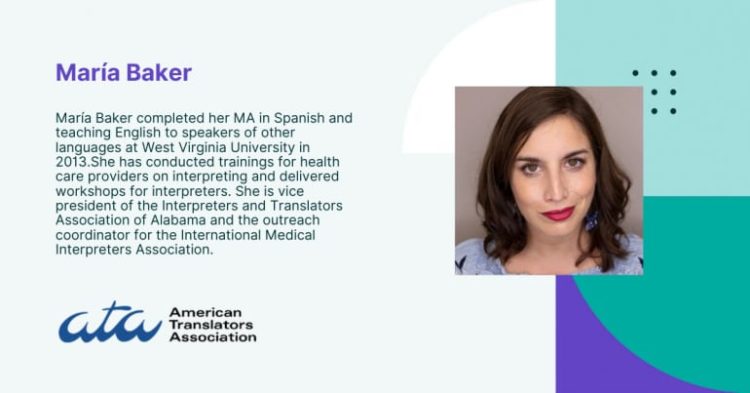 Date: 5-7 July 2021
Location: Rhodes Island, Greece
An interdisciplinary event to introduce and review the latest developments and practices in translation technology, NeTT is a meeting ground for academics and localization industry leaders alike. Businesses interested in staying abreast of the most innovative industry technology will gain a wealth of information and establish important contacts from attendance while positioning themselves at the forefront of the industry. NeTT stands for New Trends in Translation Technology.
Date: November 3-5, 2020
Location: Online
tcworld is the largest international event for technical communication, gathering 4,500 industry professionals each year. Online this year, the program will include over 150 live lectures, tool presentations, meetups and tutorials in English and German over the course of 5 days. The conference is held on a dedicated platform which allows for interaction during tool presentations and easy networking with other professionals. Recordings of all lectures will be available as well. The tekom fair will similarly be held virtually, offering advanced tools to easily set up consultation appointments by chat or video. This is the only trade fair for technical communication worldwide.
Date: November 3-5, 2020
Location: Online
The 22nd Annual Conference of the European Association for Machine Translation (EAMT 2020) will take place remotely. The conference brings together professionals interested in machine translation, as well as translation-related tools and resources. Cutting-edge research, results, and insights will be presented, offering case studies of successful MT implementation in business scenarios. Localization companies will be exposed to novel research and papers in the field in order to remain current on best practices and improve results for their international clientele.
Date: November 17-20, 2020
Location: Skepparholmen, Stockholm
One of the few in-person conferences being held in the next few months, this year's NTIF is focused on Nordic and Baltic regional languages and issues. This year's conference will highlight short, provocative sessions followed by inspired discussions on the following issues: next-generations technology, marketing and sales, talent acquisition and maintenance, corporate growth and digitalization. This conference is an opportunity for companies to gain new tools for growth and insights into Nordic culture and concerns.
Dates: December 8-9th.
Location: Online
Top industry knowledge of search marketing techniques is an important skill for localization companies to develop. And this year, businesses around the world can benefit from one of the top events in this area without leaving their homes. After cancelling their in-person event, the organizers of SMX, who are affiliated with the industry publication of record, Search Engine Land, have decided to make their online event the biggest conference ever. Industry leaders will share actionable search marketing tactics to generate more traffic, higher-quality leads, increase conversions, and sales. Companies attending will have the opportunity to review the most crucial elements to successful search marketing campaigns, including SEO, SEM, CRO, analytics, attribution, content, video, mobile, tools, and beyond.
Date: March 29-31, 2021
Location: San Jose, USA
Massively Multilingual Conference is focused on examining localization challenges from their most expansive vantage point: how language technology offers a solution for grand scale world-facing opportunities and challenges. The conference offers localization businesses the opportunity to set ambitious goals like adding dozens or hundreds of new languages, scaling businesses and adding a billion new users. This year's theme of "World-Readiness" informs localization experts on how to spearhead solutions to some of the world's greatest issues. The keynote presentation on "Why Localization Can't Escape the AI Revolution," will be delivered by Satish Maripuri of Roper Technologies.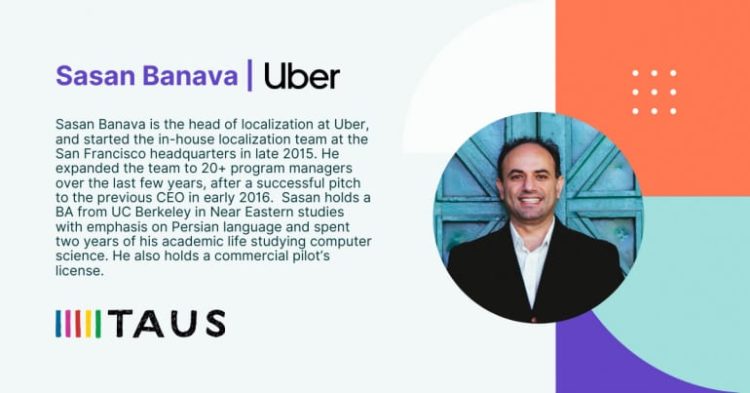 Date: April 15-16, 2021
Location: Porto, Portugal
The 15th International European Union of Associations of Translation Companies Conference is designed to empower localization companies in globalizing their businesses while leveraging the most effective strategies and technologies for growth and success. Registration for the conference is expected to open shortly, so be sure to follow them on social media for the latest information.
XTM Live USA: The Translation Technology Summit
Smartling's Global Ready Conference
AELFE-TAPP International Conference (Tentatively rescheduled to July 2021)
APTRAD 1st International Audiovisual Translation Conference
Language and the Media (Rescheduled to December 14-16 in Berlin at the Radisson Blu. Keep informed as to updates at this link.)
Participating in conferences is a powerful way to acquire tools and information you and your team need to expand to new markets, increase your multi-market service offerings and provide better results for local clientele worldwide. Choose to attend the ones that resonate the most with you and your business.