The online learning market has boomed in recent years with the eLearning industry expected to be worth nearly $331 billion by 2025, and eLearning localization being more important than ever. And with the rise of remote work and globalization, more and more companies are expanding their teams internationally. Whether you're looking to tap into the global eLearning market or you need to share internal videos with multilingual employees, eLearning localization, and especially video localization is essential. In fact, 72% of internet users engage with online content in their native language.
If you can adapt your video content to better communicate with different cultures and languages, you'll gain access to wider audiences. The video localization process isn't as simple as just translating the video, though. Proper planning, research, and quality assurance need to be in place to avoid project delays, overspending your budget, and poor results. To make the process less overwhelming, here are our top 5 tips to keep in mind for efficient and effective eLearning video localization.
Tips for effective eLearning video localization:
1. Transcribe your videos
If you don't already have a source script, then transcribing your script in the source language is a great place to start. This will provide a basis for all future voice-over and subtitle translations of that particular video content. When you're searching for an eLearning video localization service, it's a good idea to check if they provide transcription services as well so you don't need to look for multiple platforms to complete your projects.
Once you have your transcribed script, review it to be sure you're happy with the script before it gets embedded into your video and gets translated.
There cannot be a quality translation without a quality source text first.
When it comes to localizing your video content, compiling a glossary of terms and a style guide to share with your video localization service is also highly recommended. Taking the time to review your glossary, style guide, and transcribed script before beginning the translation process will give your translators the best context possible for great results. This helps you avoid extensive revisions in the future, which will save you time and money in the long run.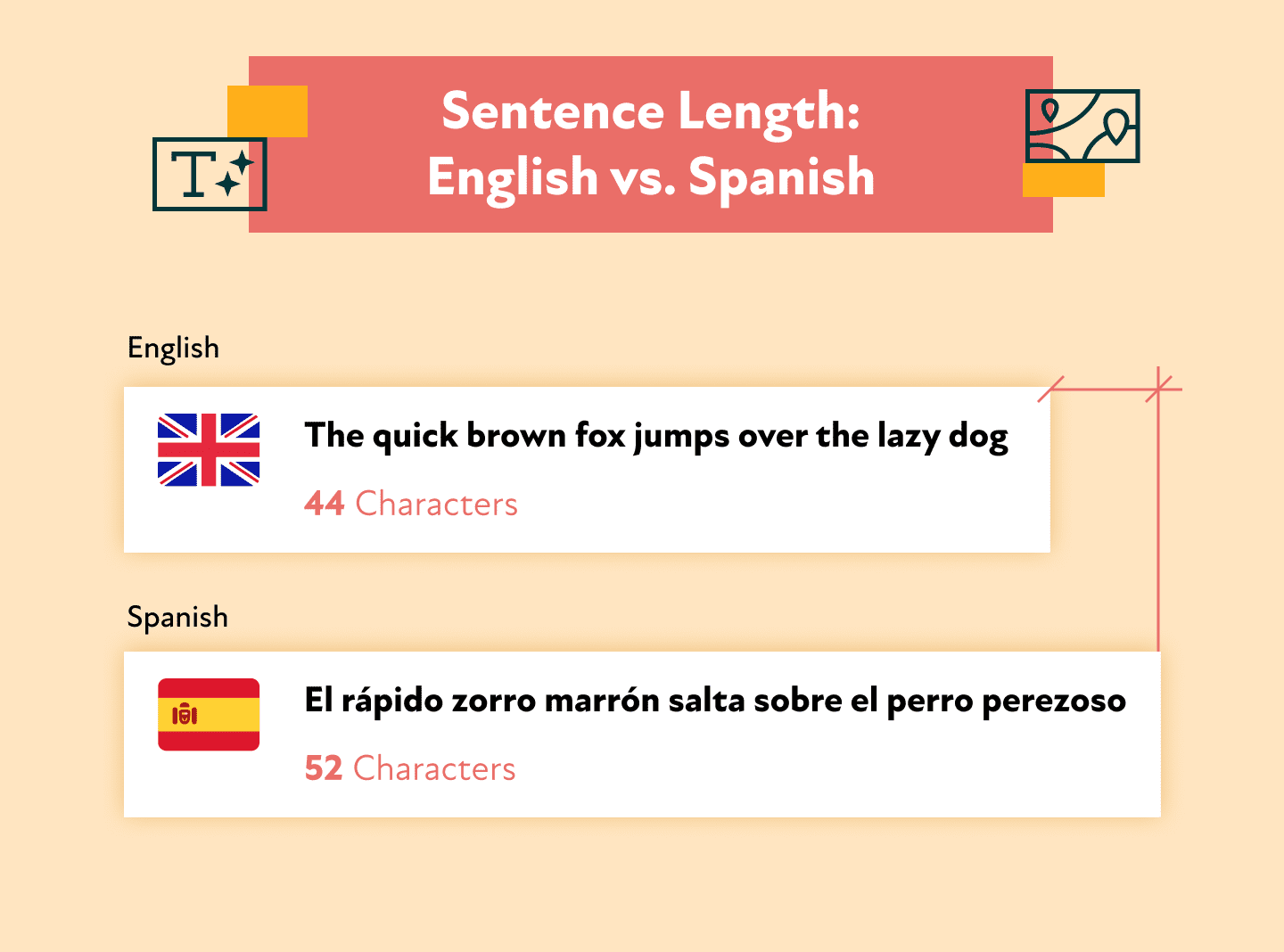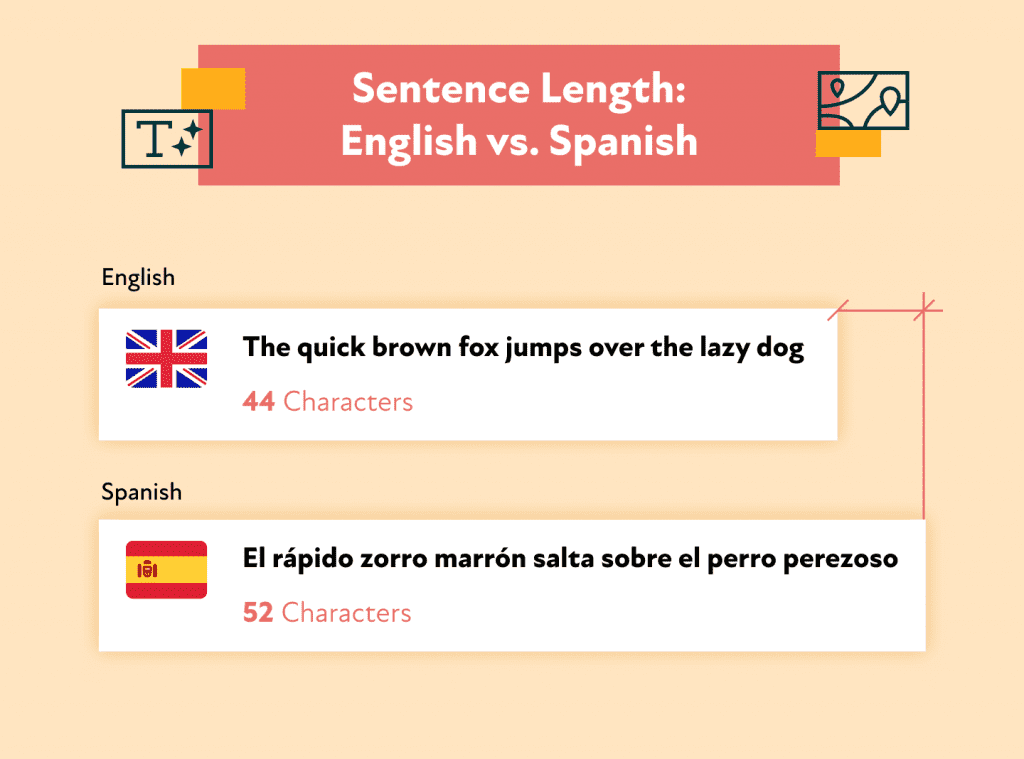 2. Be concise
If you're translating your eLearning course from English, chances are the language you are translating into may be longer and require more space and time. For example, when translating from English to Spanish, you can expect the translation to be 20-30% longer than the English source content.
Try to keep your narration and text concise in the initial design stage of your eLearning content to avoid any issues. This is particularly important if your course has a timed element to it. Including white space and simplifying your visuals will also help account for longer text.
Working with voice and video localization experts will help you work around any script expansion or contraction issues. Professional translators and voice-over artists can help minimize text expansion as much as possible without taking away from your content's meaning and key takeaways.
3. Leave space for subtitles
Even if you opt for dubbing or voice-over options, providing a subtitle option to viewers makes your eLearning content more accessible to people that may be deaf or hard of hearing. When designing your videos, account for the space you'll need to include subtitles on screen – the standard recommendation is to include white space in the bottom 20% of the screen. This way, your animations and supers (including titles, texts, and graphics) won't interfere with the captions.
Also, consider the visual experience for viewers watching with subtitles. Avoid overcrowding the screen with too many text boxes and animations because it may be visually overwhelming when combined with subtitles, causing viewers to lose focus.
4. Consider your visuals carefully
Animations and graphics are great ways to make eLearning content engaging for the user. To save yourself time and money, anticipate the files and program access required to localize the assets for different markets. Having to recreate complex infographics can easily overextend your timeline and budget.
Similarly, embedded images and screenshots can be a great aid for visual learners, with images often used to support course material. When it comes to eLearning video localization, embedded images will need to be translated by your translation provider. These snippets of text can usually be extracted by XML (Extensible Markup Language) files which can then be translated and imported back into the video.
Lastly, some symbols and pictures are universally understood and expected, which can be useful. Just make sure you choose culturally appropriate color schemes.
5. Save time for synchronization
Whenever the language of your eLearning video course changes, the video will need to be synchronized. This is due to text expansion, contraction, and syntax differences. You can use cue points to indicate where a certain word, image or visual animation needs to land. This helps ease the process, but all localized modules should be checked by native speakers to ensure accuracy. Synchronization will need to take place whether you are using subtitles or audio narration.
Since this can be a time-consuming process, it is recommended to work with a trusted localization platform that can take care of synchronization for you. A good video localization provider should be able to edit your PowerPoint files directly before exporting as a video. Some video localization platforms might even be able to synchronize traditional video files as long as they have source file access, or possibly work directly within your eLearning platform.
Work with experts
For the best eLearning video localization results, working with industry experts that can take care of the entire project for you makes things a whole lot easier. BLEND's team of over 25,000 linguists and voice talents are experienced professionals that you can rely on to make your content natively local. BLEND's eLearning localization experts offer voice-over localization, transcription, subbing, dubbing, and quality assurance services.
Contact BLEND for reliable, cost-effective, and quality eLearning video localization.