Everything Translation
2020 Year in Review: Growth & Success at BLEND
While we can confidently say that 2020 was nothing like we expected, it still brought some amazing new accomplishments that BLEND is celebrating as the year comes to a close.
Oh 2020, what a year! We started off strong at BLEND – with a new CEO on board and a vision for a brighter future, we charged headfirst into 2020 with high expectations. However, when the COVID-19 pandemic hit, our plans – like everyone else's in the world – shifted majorly. Now that the year is over, we are proud to say that despite things not turning out exactly as planned, we managed to pivot our strategy, stay positive, and come out of this year on top. Let's take a look at what happened in 2020 at OHT.
Translator Accomplishments in 2020
Over the course of the year, our translators have completed 366,728 projects and translated over 100 million words. We are especially proud that this summer we began to offer translations to organizations for materials related to their efforts to help disseminate information about and raise awareness of Covid-19.
So far, we've translated over 15,000 words and are looking forward to continuing to help with these efforts. We offered free translations to organizations who needed their coronavirus-related content available in multiple languages in order to provide crucial information to help keep their employees or customers safe.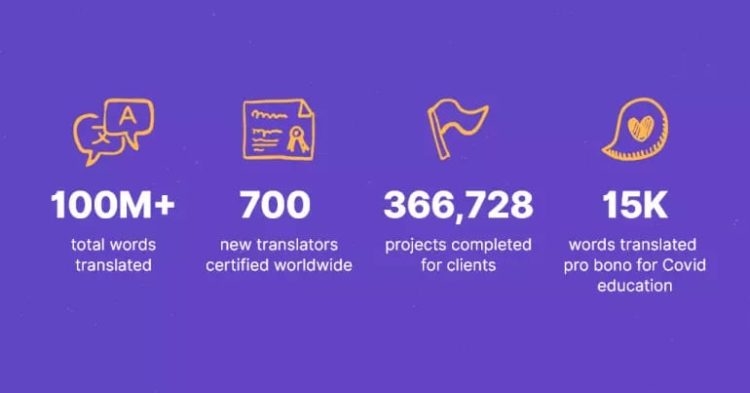 We would be nothing without our incredibly talented community of translators and localization experts. They are the backbone that allows us to do everything from completing small translation jobs quickly and accurately, to supporting companies' diverse localization needs as they expand globally. This year, we have certified 700 new translators to allow us to take on even more projects in more language pairs than ever before. 
Company Growth in 2020
While the translators are our backbone, our employees are the brains behind our operations. They are constantly coming up with new ways to help our clients and propel our business forward. Despite juggling working from home, lockdowns, and all the struggles of 2020, our team has managed to grow and thrive. We tackled the challenge of onboarding new hires remotely and are happy to say that we were able to welcome 34 stellar new employees across our five global offices and make them feel part of the team – even from afar.
We even opened two new offices this year in Los Angeles and Shanghai! We also moved our HQ to brand new, beautiful offices in Tel Aviv AKA the start-up nation, a hub of innovation where we are surrounded by companies who inspire us every day as we continue to grow. We've even partnered with some of these companies to be able to bring you even more advanced localization solutions.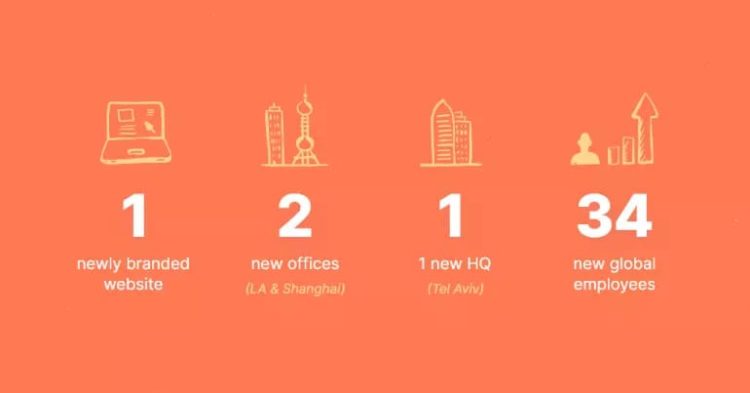 As OHT employees, there's one thing that drives us to work hard every single day – our customers. This year, we thought strategically about how we could better help our clients succeed in new markets and reach their goals. To do so, we added five new localization services to our offerings – international SEO, Local Insight Reports, voice-overs, live to interpret, and a help desk solution that assists companies in responding to their customers in any language.
Using these, our clients have already been able to rank higher in international search results, produce multilingual video and audio content, support their customers around the globe, and better understand how to resonate with their target audiences.
Some of the new technology we've implemented that has helped us scale our services to tackle even the biggest projects include new integrations with the Crowdin translation management system (TMS), as well as with the WPML plugin, which makes WordPress website translation a breeze.
We also worked hard in 2020 to understand our clients' individual needs even better, and for many of them, we used a combination of our service offerings and localization technologies to create custom-made solutions to address their pain points. For example, we were able to help clients create multilingual help desk solutions, translate very specific and complex file types, and create custom workflows for eCommerce data manipulation.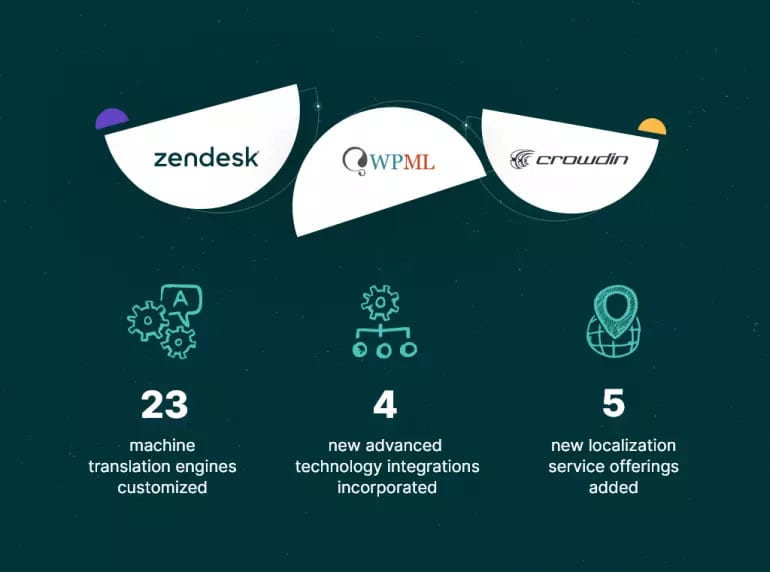 Looking to 2021
We've learned a lot during this unique year, and have a lot of big things planned for 2021. With the end of the pandemic finally, insight, we know it's going to be an even better year than the last. We plan to channel all of our new knowledge to be able to offer new and improved services to our clients, hire more translators, implement new translation technologies, and grow as a company.