The travel industry is back and stronger than ever. Just a little over half a year into 2022, a real sense of optimism has returned to the tourism sector. According to the UNWTO's World Tourism Barometer, there was an incredible 182% increase in international travel in the first quarter of this year compared to last year.
However, many airlines and airports were unprepared and understaffed for such a large travel demand. Both international and domestic delays in common travel hotspots reached peak heights, causing many disruptions in people's travel plans.
Now, more than ever, travelers are advised to be ultra-prepared and do their research before departure. This means that travelers are spending a lot of time doing research online to avoid travel disruptions. Any company in the travel and hospitality business needs to consider content localization to accommodate the influx of international travelers looking for updated information.
Insight #1: Travelers are looking for resources online to make sure their travels go smoothly.
Common Languages Spoken by Travelers
Communication is key. As human beings, the most effective way to feel connected to one another is through clear communication.
Travelers are coming and going from all over the world, and there are over 6,000 languages spoken globally today. However, most websites within the industry are only created in English. The native English speaker is just a small percentage of the whole market. Targeting an English-speaking audience means targeting only 20% of a potential market, and most of that audience are not native speakers. So how can businesses in the tourism industry reach wider audiences without translating into 6,000 languages? A streamlined localization strategy is the way to go.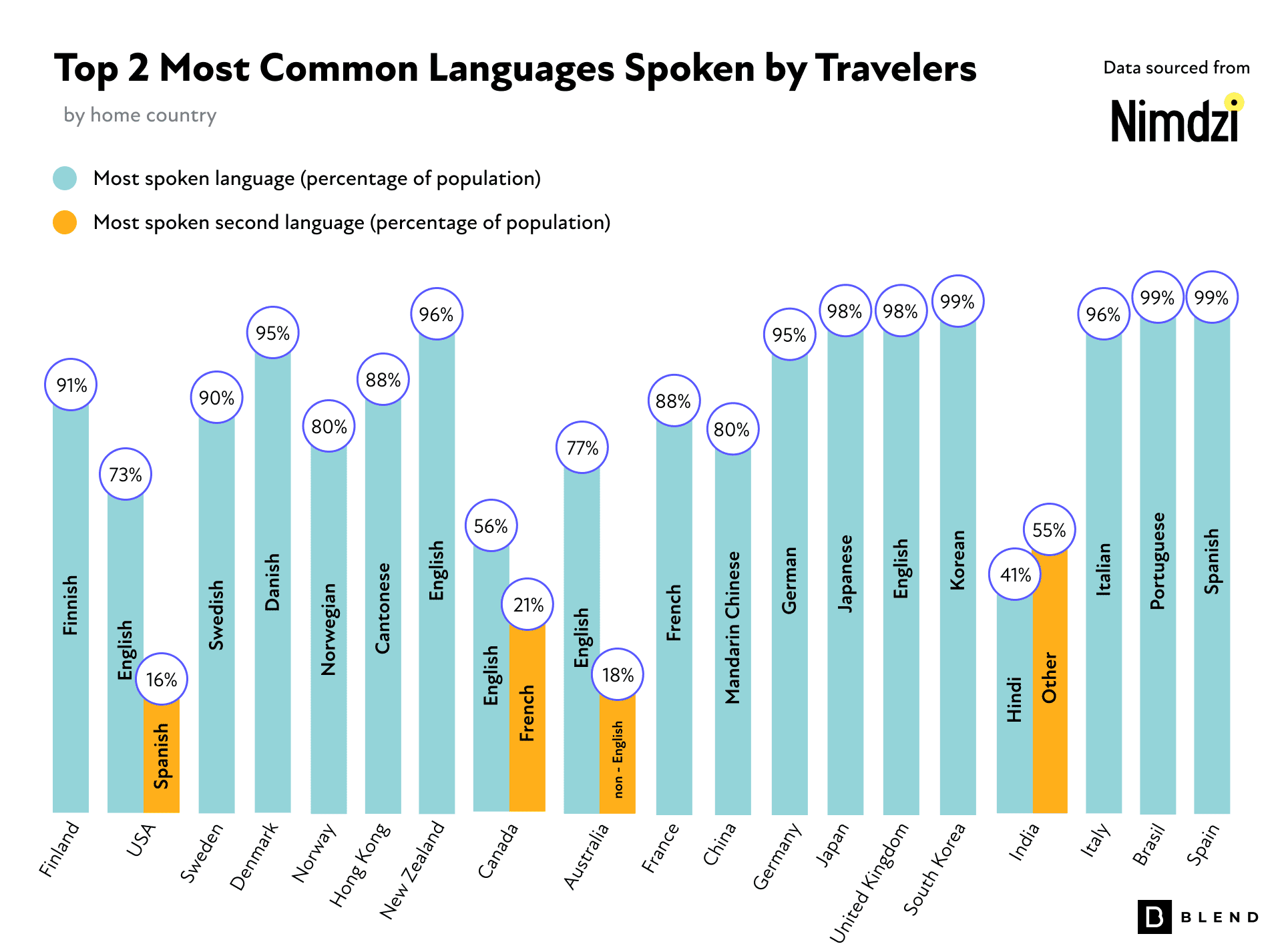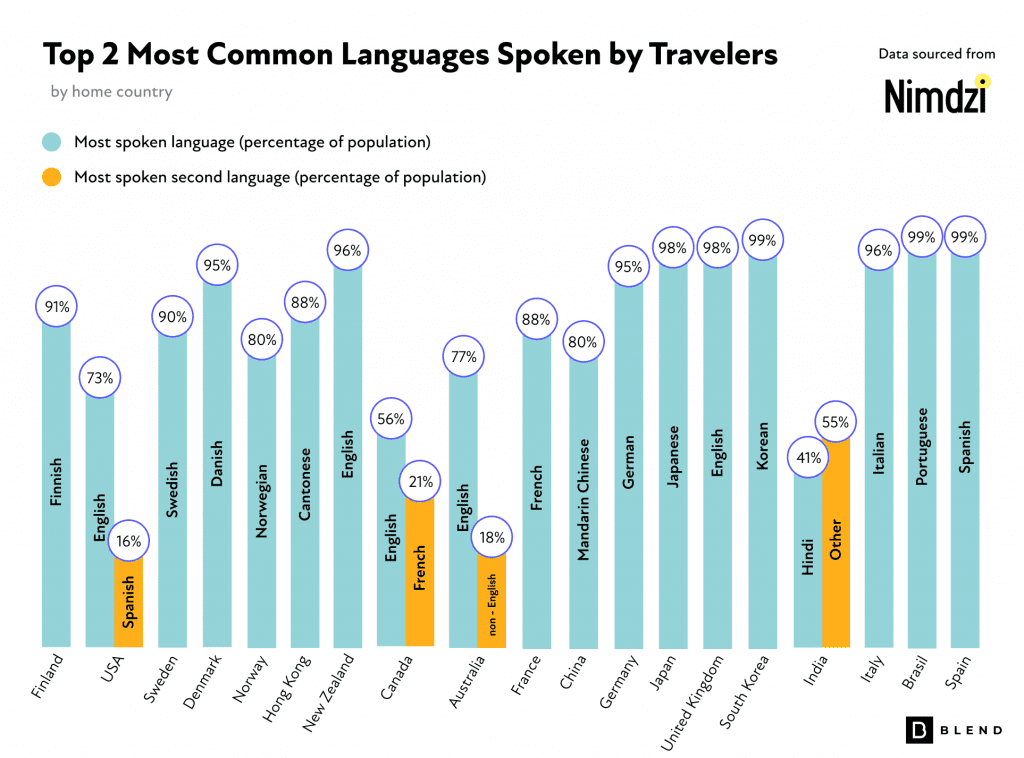 Insight #2: Offering travel and tourism content in English is not enough.
How to Leverage Localization
1. Know your customers
Knowing your customer allows your company to understand the real needs of the target audience, so you can use your resources efficiently to provide your audience with the information they are proactively searching for in a clear manner. One well-known localization success story is Airbnb.
Since its inception in 2008, Airbnb has become a global leader in the tourism industry by successfully connecting with international travelers. To do so, they reached out to local communities overseas to provide them with specific information based on their location and needs. They also leveraged their user reviews by offering credits for referrals. Most importantly, Airbnb efficiently translated their content into 26 languages to make sure that their localization efforts were successful.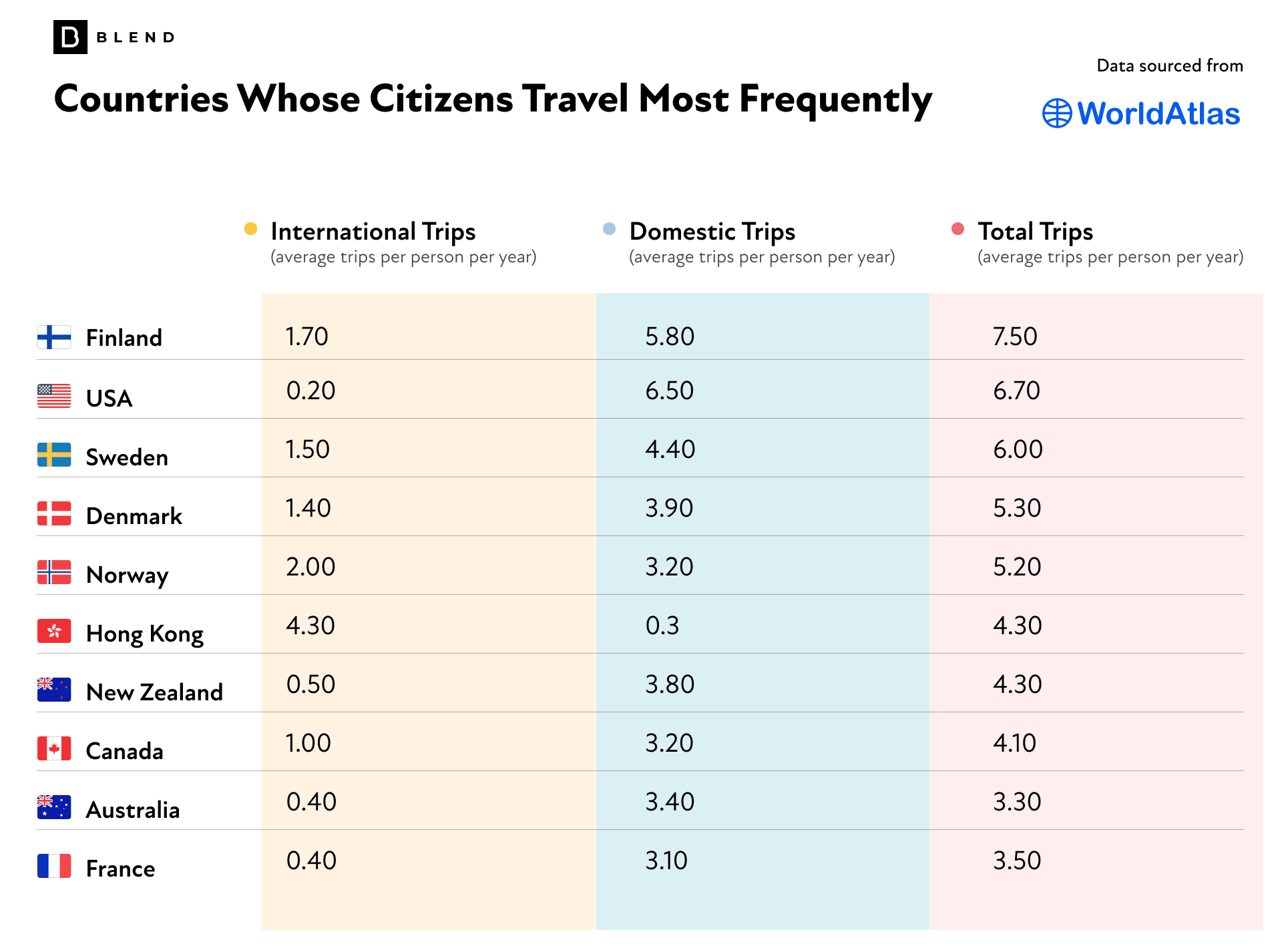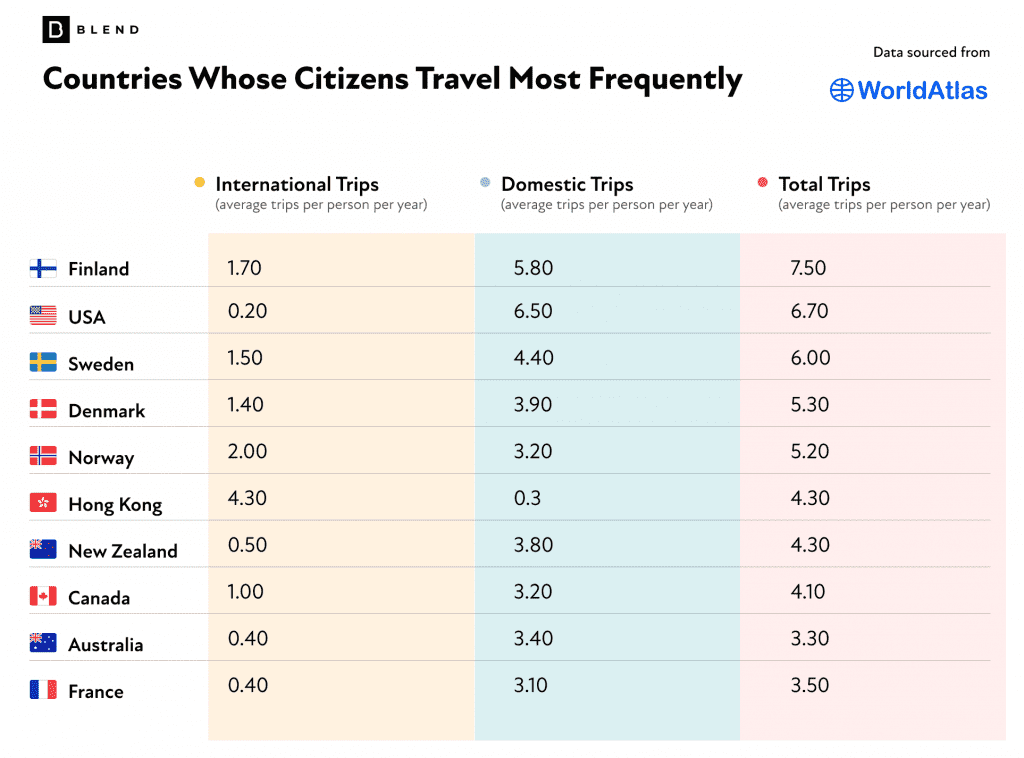 Insight #3: Different countries have different travel tendencies. While domestic travel may be more common in large countries like the United States, international travel may be more popular in countries throughout Europe and Asia.
Before starting your localization journey, invest time into identifying your target audience. Trends in travel change throughout the years, which means your audience will also change with time. Find out where most of your customers are coming from and what the travel trends in your area are. Then, you can identify your opportunities for new clientele and tailor your localization strategy accordingly. A great way to understand what your customers want is simply by asking them. Running surveys and asking for reviews are both great ways to receive feedback and get updated information. Data from WordAtlas indicated that citizens from Finland, the United States, and Sweden on average take the most trips per person per year. Of the top 10 countries, citizens from Hong Kong average the most international trips per person per year. Citizens from these countries may be good starting points to begin your research.
2. Prioritize which content needs to be translated
Once the target audience is detected and researched, you can better understand what needs to be translated. This process can be easily done by prioritizing your translation projects based on the target audience and their needs. Localization can be a lengthy, complicated process, especially when numerous markets are involved. Taking advantage of support from localization partners can simplify the process and ensure successful results.
3. Find the right localization platform
To support successful localization strategy implementation, it's important to work with the right tools and professionals for your business and industry. The right localization platform should be equipped with certified translators, TMS integrations, AI technology, and experienced localization professionals. All of these factors combine to save your business time and money, guarantee quality results, and achieve your localization goals. Working with a localization platform that has experience with businesses in the tourism industry and offers translators with tourism expertise provides you with additional insights to successfully execute your hospitality localization strategy.
Even professional localization teams require extra support when faced with new challenges. Former Director of Localization at KAYAK, Bea Verdasco, shared their experience when they started working with right to left languages, Hebrew and Arabic, "Launching our Israel site in Hebrew, and our Saudi Arabia site in Arabic was a complex undertaking – before we even began translating text strings, we had to overhaul our in-house TMS so that it could handle RTL. Adding RTL to our Localization processes was a mind-bending journey into the looking glass." Working with an experienced localization partner can help you save time, money, and resources when things get complicated.
Optimize Your Localization for Tourism with BLEND
Keep up the ever-changing content offerings you need to give travelers with BLEND's hassle-free localization platform. Translate your website, app, marketing content and more with our network of certified, professional translators from around the world with hospitality industry expertise. Rather than spending time searching for credible translators, you can build your own team of human translators that you can trust to deliver on-brand, consistent results.
With a suite of AI technology, including data enrichment, machine translation, translation memories, and automated API-powered workflows, BLEND's platform is well-equipped to make your localization as fast, cost-effective, and efficient as possible. Plus, our localization professionals take care of QA for you. Ready for quality, hassle-free localization?
Contact us to hear more from our hospitality localization experts.