Up to 50% off everything
Explore the Sale
Save Now
全商品最大50%オフ
お買い得品を見つけよう
セール会場へ移動
Hasta un 50 % de descuento en todo
Consulta las ofertas
Ahorra ya
Jusqu'à -50 % sur tout
Découvrez les articles en solde
Économisez maintenant
Bis zu 50 % Rabatt auf alles
Entdecken Sie unsere tollen Angebote
Jetzt sparen
Fino al 50% di sconto su tutto
Scopri i saldi
Risparmia subito
Flash Sale!
Just in time for Valentine's Day, save on everything for the next 24 hours.
Get up to 50% off
フラッシュセール!
バレンタインデーにばっちり間に合います。これから24時間すべての商品が割引となります。
最大50%オフでゲット
¡Ofertas flash!
Justo a tiempo para San Valentín. Ahorra en todo durante las siguientes 24 horas.
Consigue hasta un 50 % de descuento
Vente éclair
Découvrez les meilleurs prix encore disponibles
Jusqu'à 50 % de réduction !
Blitzverkauf!
Rechtzeitig zum Valentinstag können Sie in den nächsten 24 Stunden auf alles sparen.
Schnappen Sie sich bis zu 50 % Rabatt
Saldi lampo!
Giusto in tempo per San Valentino: risparmia su tutto per le prossime 24 ore.
Ricevi fino al 50% di sconto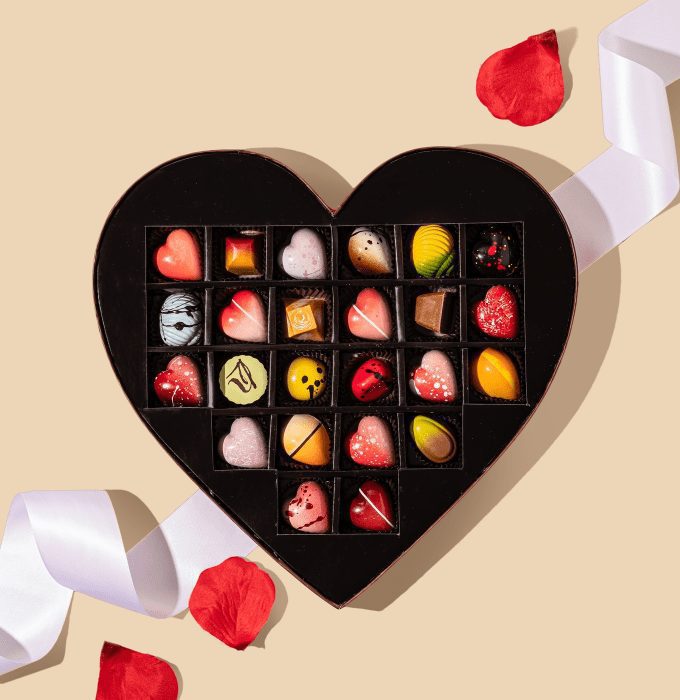 It's not too late to show your love
Saved Valentine's Day gifts for the last minute? There's still time to get great deals.
Shop Now
今からでも遅くない
バレンタインのプレゼントをギリギリまで考え中?お得なセールにまだ間に合います。
セール会場へ移動
No es tarde para demostrar tu amor
¿Has dejado para última hora los regalos de San Valentín? Aún tienes tiempo para aprovechar ofertas increíbles.
Ahorra ya
Votre amour peut toujours se manifester
Un cadeau de la Saint-Valentin à la dernière minute ? Voici des offres géniales.
Faites vos achats maintenant
Es ist noch nicht zu spät, Ihre Liebe zu beweisen
Sie möchten Ihre Geschenke für den Valentinstag in letzter Minute besorgen? Es ist immer noch Zeit, tolle Angebote zu erhalten.
Jetzt shoppen
Non è troppo tardi per dimostrare il tuo amore
Hai lasciato i regali per San Valentino per l'ultimo momento? C'è ancora tempo per fare ottimi affari.
Acquista subito
The countdown is on!
Celebrate love with 50% off special items.
Get Offer Now
カウントダウンが始まりました!
50%オフの特別セールで愛する人とお祝いしましょう
今すぐオファーを利用
¡El tiempo se agota!
Celebra el amor con un descuento del 50 % en artículos especiales.
Consigue la oferta ahora
Plus que quelques heures !
Prouvez votre amour avec -50 % sur certains articles.
Profitez de l'offre maintenant
Der Countdown läuft!
Feiern Sie die Liebe mit 50 % Rabatt auf ausgewählte Artikel.
Angebot jetzt erhalten
Il conto alla rovescia è iniziato!
Festeggia l'amore con articoli speciali scontati del 50%.
Cogli subito l'offerta
Valentine's Day Sale
Save 75% on gifts for that special someone
Shop the Store
バレンタインセール
特別なあの人への贈り物が75%オフで手に入ります
ストアでお買い物
Oferta de San Valentín
Ahorra un 75 % en regalos para ese alguien especial
Compra en la tienda
Soldes de la Saint-Valentin
Économisez 75 % sur le cadeau pour la personne que vous aimez
Faites votre shopping
Schlussverkauf zum Valentinstag
Sichern Sie sich 75 % auf Geschenke für Ihre Liebsten
Jetzt im Shop einkaufen
Saldi di San Valentino
Risparmia il 75% sui regali per una persona speciale
Acquista nel negozio
One Day Sale! It's Valentine's Day at XXX
Don't miss the savings
Get Deals
1日限りのセール!XXX のバレンタインデー
お得なチャンスをお見逃しなく
お買い得品をゲット
¡Oferta de un día! Es San Valentín en XXX
No te pierdas las ofertas
Consigue las ofertas
Soldes d'un jour ! C'est la Saint-Valentin chez XXX
Ne ratez pas ces réductions
Profitez des offres
Ein-Tages-Aktion! Es ist Valentinstag bei XXX
Verpassen Sie nicht die Ersparnisse
Deals erhalten
Saldi per un giorno! Da XXX è San Valentino
Non perderti il risparmio
Cogli le offerte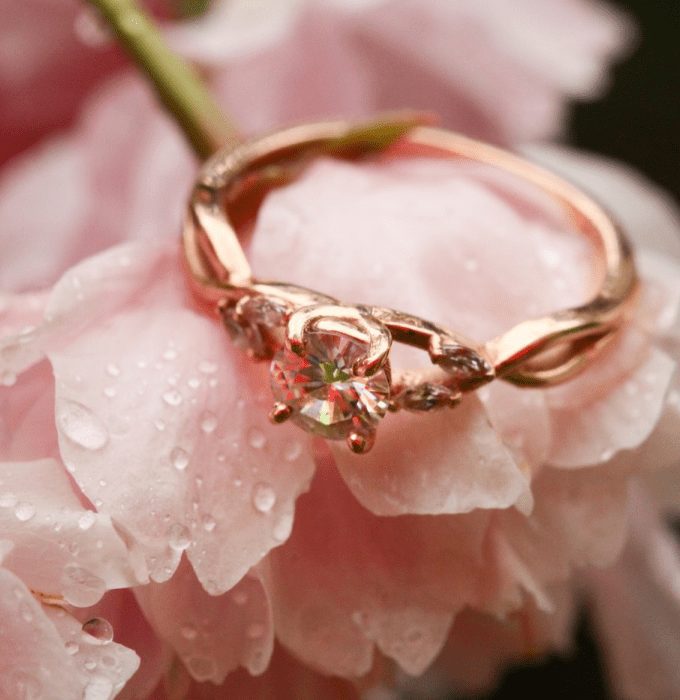 Low Prices on Valentine's Day Gifts
Buy more for your special someone and save big
Shop Sale
バレンタインプレゼントをお手頃価格で
大特価で特別なあの人にたくさんプレゼントしましょう
お買い得品を購入
Precios bajos para regalos de San Valentín
Compra más para tu persona especial y ahorra a lo grande
Ofertas en la tienda
Prix réduits pour les cadeaux de la Saint-Valentin
Votre être cher mérite plus en dépensant moins
Faites les soldes
Niedrige Preise für Geschenke zum Valentinstag
Shoppen Sie mehr für Ihren Liebsten und sparen Sie ordentlich
Jetzt beim Sale einkaufen
Prezzi bassi sui regali di San Valentino
Compra più cose alla tua persona speciale e risparmia in grande
Saldi sugli acquisti
Love is in the Air
Time is running out to show your love.
Shop Valentine's gifts today
愛を感じられる季節です
あなたの気持ちを伝える特別な日が迫っています
今すぐバレンタイン用のプレゼントを探す
El amor está en el aire
Se te acaba el tiempo para demostrar tu amor.
Compra hoy tus regalos de San Valentín
L'époque est à l'amour
Peu de temps pour montrer que vous l'aimez
Vos cadeaux du jour des Amoureux, aujourd'hui !
Es liegt Liebe in der Luft
Die Zeit wird knapp, um Ihre Liebe zu beweisen.
Shoppen Sie noch heute Geschenke zum Valentinstag
L'amore è nell'aria
Il tempo per mostrare il tuo amore sta scadendo.
Regali di San Valentino oggi stesso
Valentine's Day Deals Are Here
Starting right now - 50% off the entire collection
Starting right now - 50% off the entire collection In stores & online: code XXXXX
バレンタインセールがやってきました
ただ今より開始します - 全コレクションが50%オフ
店頭&オンライン:コードはXXXXX
Ya han llegado las ofertas de San Valentín
Desde ya: - 50 % en toda la colección
En tiendas y por Internet: código XXXXX
Voici les offres de la Saint-Valentin
Immédiatement, -50 % de remise sur toute la collection
Dans les magasins et en ligne : code XXXXX
Die Angebote zum Valentinstag sind da
Ab sofort 50 % Rabatt auf die gesamte Kollektion
In Geschäften und online: Code XXXXX
Sono arrivate le offerte per San Valentino
Iniziano subito: 50% di sconto sull'intera collezione
Nei negozi e online: codice XXXXX
Valentine's Day Sale Ends Today
Check out the best prices while you still can
Get it while it's hot
バレンタインセールは本日終了
今のうちにお買い得品をチェックしましょう
今すぐセール会場へ移動
La oferta de San Valentín acaba hoy
Echa un vistazo a los mejores precios mientras puedas
Consíguelo antes de que se acabe
Les soldes de la Saint-Valentin finissent aujourd'hui
Découvrez les meilleurs prix encore disponibles
Dépêchez-vous, le temps presse !
Der Valentinstags-Schlussverkauf endet heute
Sichern Sie sich die besten Preise, solange es noch geht
Heiße Deals – Jetzt zugreifen
I saldi di San Valentino terminano oggi
Dai un'occhiata ai prezzi migliori, finché sei in tempo.
Compralo, finché c'è!
Spread the love
Claim your coupon now and save on gifts for loved ones
Get Offer Now
みんなに愛を広めよう
クーポンを利用して、愛する人へのプレゼントをお得に手に入れましょう
今すぐオファーを利用
Reparte amor
Usa tu cupón ahora y ahorra en tus regalos para tus seres queridos
Aprovecha la oferta ahora
Montrez votre amour
Avec votre bon, vous offrez des cadeaux à prix réduit à votre partenaire
Je profite de l'offre
Verbreiten Sie Ihre Liebe!
Sichern Sie sich jetzt Ihren Gutschein und sparen Sie bei Geschenken für Ihre Liebsten
Angebot jetzt erhalten
Diffondi l'amore
Riscuoti subito il tuo coupon e risparmia sui regali per le persone care
Ricevi subito l'offerta
Treat Yourself
Show yourself some love this Valentine's Day
Save Up to 50%
自分自身にご褒美を
今年のバレンタインは自分自身にも愛を分けてあげましょう
最大50%オフでお買い物
Date un capricho
Date amor en este San Valentín
Ahorra hasta un 50 %
L'amour va avec le bon sens
Affichez vos sentiments pour la Saint-Valentin
Économisez jusqu'à 50 %
Verwöhnen Sie sich selbst
Gönnen Sie sich etwas Liebe zum Valentinstag
Sparen Sie bis zu 50 %
Coccolati
Dimostrati un po' d'amore a San Valentino
Risparmia fino al 50%
Limited Edition
Introducing our limited edition for Valentine's Day
Get it before it's gone!
限定版
バレンタインデーだけの特別エディションをご紹介
売り切れ前にゲット!
Edición limitada
Te presentamos nuestra edición limitada de San Valentín
¡Consíguela mientras haya unidades!
Édition limitée
Notre édition limitée pour la Saint-Valentin
Profitez-en avant qu'il ne soit trop tard !
Limited Edition
Wir stellen unsere limitierte Edition zum Valentinstag vor
Jetzt zugreifen, bevor es zu spät ist!
Edizione limitata
Ti presentiamo l'edizione limitata per San Valentino
Coglila, prima che termini!
Discounts up to $XX
Offer valid on orders in [country name] over $99
Get Free Shipping
最大$XXお得
オファーは[country name]国内の$99を超えるご注文に適用されます
送料無料でお買い物
Descuentos de hasta XX €
Oferta válida para pedidos en [country name] de más de 99 €
Consigue el envío gratis
Jusqu'à XX € de réduction
Offre valide pour des commandes de + de 99 $ ici : [country name]
Livraison gratuite incluse
Rabatte bis zu XX $
Das Angebot gilt für Bestellungen in [country name] über 99 €
Jetzt Freiversand erhalten
Sconti fino al $XX
Offerta valida sugli ordini in [country name] superiori a 99 $
Ricevi la spedizione gratuita
This Valentine's Day, sell more, reach new markets, and become natively local with our ready-made multilingual ads.
Love is in the air, and everyone wants to show their near and dear ones how much they mean to them. Valentine's Day is a huge opportunity to reach new customers, increase revenue, and start off the year on a high note for any business, especially retail and eCommerce. However, many businesses miss out on a large pool of potential customers in the lead-up to this special day because they lack one important thing – localized ads and other marketing assets.
With the pandemic continuing to push shoppers and businesses online, any major shopping holiday is a great opportunity to advertise online and send customers to your website to shop for their loved ones or themselves.  And, with so many consumers doing their shopping online, rather than in stores, it only makes sense that they may order from online retailers from other parts of the country or the world that they wouldn't normally have access to, if they find better products or better deals. However, if your ads aren't in their native language, shoppers will be less likely to take advantage of your offers, no matter how good your sales or how great your ad copy is. With proper localization, though, your business has the chance to reach global shoppers. Localized ads for Valentine's Daythat target consumers around the world in their own language can increase your website's visitors and purchases exponentially.
As you may know, localization should include more than just your ads. To better convert visitors to paying customers, you should also localize your website, product descriptions, payment options, and customer support, giving the user a fully native experience throughout the whole shopping journey. However, we know that full localization may not be possible for many small businesses with fewer resources, especially if you want it done in time to maximize your sales before Valentine's Day arrives. However, that doesn't mean you should miss out entirely on your potential multilingual consumer audience. By localizing your ads, you can attract customers in the first stage of their journey by offering great Valentine's Day sales in their native language.
The easiest place to start advertising your sales is on Google search ads. Online shoppers will search for certain products that they want to buy, and while optimizing your website for SEO in multiple languages is a long-term investment that won't show results for some time, advertising your sales with localized Google ads will ensure that your website and your holiday sale appears at the top of search results around the globe.
In fact, 72% of consumers say they want to see the ads localized to their area, making the ad more relevant and actionable for them. So, on top of targeting specific locales in your ads setup, making sure that the ads are localized to appeal to consumers in that market is just as important for getting them to click and convert.
Google ads are short, only requiring a limited number of words, so it's easy to localize and roll these out in multiple languages to try to get the greatest number of customers you can during your sales period. The same applies to Facebook ads, meaning you can further increase your reach using the same copy and creating simple, yet eye-catching creatives to go with it. If you're stuck on ideas, or just don't have the time or resources necessary to translate and localize your sales ads, this page can be your resource for creative, simple, effective localized ad copy in the top 7 languages, helping you expand your reach and convert more online shoppers into paying customers around sales season.

We are here
to help
Get free education, tips, and inspiration to help
you start and grow a successful multilingual business.
No charge. Unsubscribe anytime.