Click the different flags to translate the text, and copy & paste to use anywhere!
Up to 50% off everything
Explore the Sale
Save Now
全商品最大50%オフ
お買い得品を見つけよう
セール会場へ移動
Hasta un 50 % de descuento en todo
Consulta las ofertas
Ahorra ya
Jusqu'à -50 % sur tout
Découvrez les articles en solde
Économisez maintenant
Bis zu 50 % Rabatt auf alles
Entdecken Sie unsere tollen Angebote
Jetzt sparen
Fino al 50% di sconto su tutto
Scopri i saldi
Risparmia subito
BLACK. FRIDAY. DEALS. GO!
Starting right now - 50% off everything everywhere
In stores & online: code XXXXX
ブラック・フライデー・セール・GO!
ついに始まりました - 全店・全商品50%オフ
店頭&オンライン:コードはXXXXX
OFERTAS DEL BLACK FRIDAY. ¡VAMOS!
A partir de ahora: 50 % de descuento en todo en todas partes
En tiendas y por Internet: código XXXXX
LES OFFRES DU BLACK FRIDAY !  FONCEZ !
Dès maintenant : -50 % sur tout, partout
Dans les magasins et en ligne : code XXXXX
BLACK. FRIDAY. DEALS. LOS!
Ab sofort 50 % Rabatt auf alles – ohne Ausnahme
In Geschäften und online: Code XXXXX
BLACK. FRIDAY. OFFERTE. VIA!
Si comincia subito! 50% di sconto su tutto e ovunque.
Nei negozi e online: codice XXXXX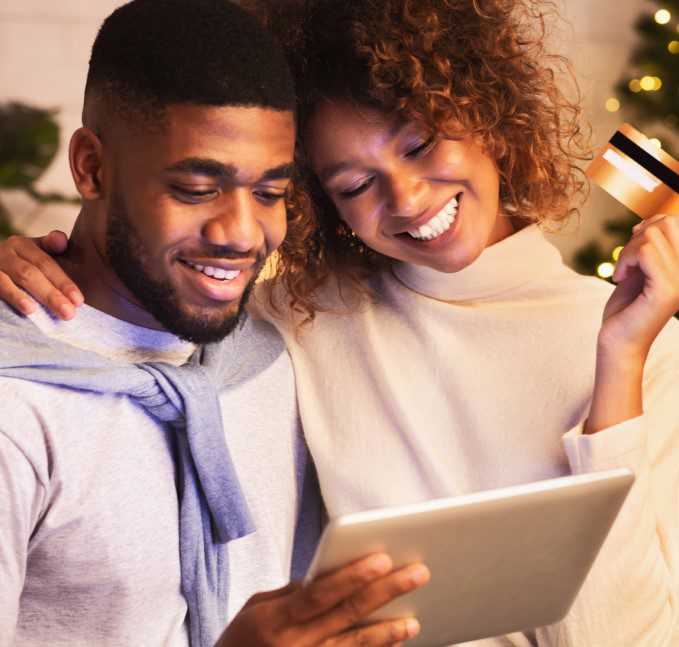 Deal Ends Tonight
Been sleeping on your holiday shopping? Don't worry, there is still time to enjoy our amazing deals.
Shop Now
セールは今夜まで
"ホリデーシーズンのお買い物でお悩みですか? ご心配なく。お買い得品をゲットする時間はまだまだ残されています。"
今すぐお買い物
La oferta termina esta noche
"¿Te has olvidado de tus compras navideñas? No te preocupes, sigue habiendo tiempo para aprovechar nuestras increíbles ofertas"
Compra ahora
L'offre prend fin ce soir
"Vous avez pris du retard dans vos achats de Noël ? Rassurez-vous, il est encore temps de profiter de nos offres exceptionnelles. "
Faites vos achats maintenant
Sie haben noch nicht an Ihre Weihnachtseinkäufe gedacht?
Keine Sorge, es ist immer noch Zeit, von unseren tollen Angeboten zu profitieren.
Jetzt shoppen
L'offerta termina stasera
"La notte ha portato consiglio sul tuo shopping per le feste? Non preoccuparti, c'è ancora tempo per usufruire delle nostre offerte incredibili."
Acquista subito
The countdown is on!
Enjoy the holidays with 50% OFF. Offer ends when the clock strikes midnight GMT on Black Friday
Get Offer Now
カウントダウンが始まりました!
50%オフでホリデーシーズンを満喫。時計の針がブラックフライデーの深夜12時(GMT)を告げた時点でセールは終了します。
今すぐオファーを利用
¡Ha empezado la cuenta atrás!
Disfruta de las fiestas con un 50 % de DESCUENTO (la oferta termina cuando el reloj llegue a medianoche GMT el Black Friday)
Consigue la oferta ahora
Le compte à rebours est lancé !
Profitez des fêtes de fin d'année avec 50 % de réduction. L'offre prend fin à minuit (GMT) le jour du Black Friday.
Profitez de l'offre maintenant
Der Countdown läuft!
Genießen Sie die Festtage mit 50 % Rabatt. Das Angebot endet, wenn die Uhr Mitternacht GMT am Black Friday schlägt
Angebot jetzt erhalten
Il conto alla rovescia è iniziato!
Goditi le feste con uno SCONTO del 50%. L'offerta termina allo scoccare della mezzanotte GMT del Black Friday
Cogli subito l'offerta
Super Big Sale
Black Friday Discount - Up to 75% off
Shop the Store
スーパービッグセール
ブラックフライデーでお買い得 - 最大75%オフ
ストアでお買い物
Superofertón
Descuento del Black Friday: hasta un 75 % de descuento
Compra en la tienda
Super méga soldes
Réduction du Black Friday : jusqu'à -75 %
Faites votre shopping
Super-Schlussverkauf
Black-Friday-Rabatt – bis zu 75 % Rabatt
Jetzt im Shop einkaufen
Super saldissimi
Sconto Black Friday - Fino a -75%
Acquista nel negozio
Lowest prices of the year
BLACK FRIDAY SAVINGS
Shop Sale
1年間で最大のお値引き
ブラックフライデーセール
お買い得品を購入
Los precios más bajos del año
DESCUENTOS POR BLACK FRIDAY
Ofertas en la tienda
Les prix les plus bas de l'année
BLACK FRIDAY : DES ÉCONOMIES À GOGO
Faites les soldes
Die niedrigsten Preise des Jahres
BLACK-FRIDAY-ERSPARNISSE
Jetzt beim Sale einkaufen
I prezzi più bassi dell'anno
RISPARMIO CON IL BLACK FRIDAY
Saldi sugli acquisti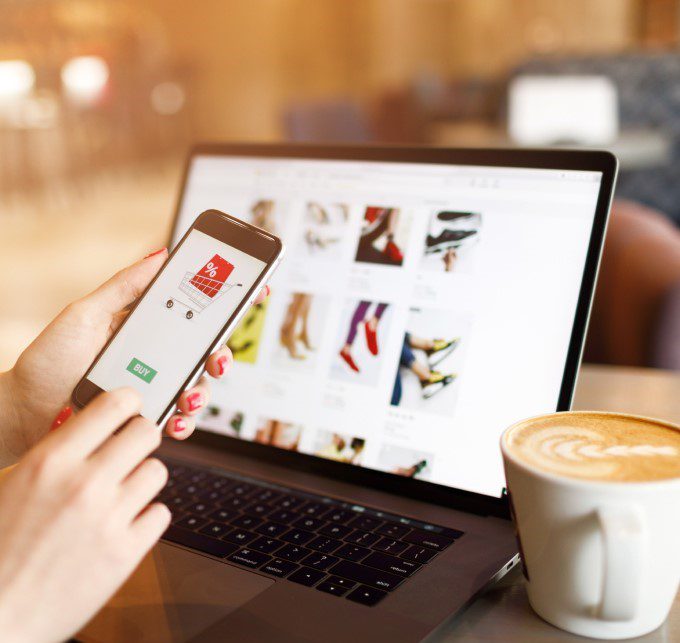 Black Friday Extravaganza!
Still thinking of buying that gift? Don't wait! The sale is on: 50% off everything
Save Today
ブラックフライデー狂想曲!
プレゼント用に買いたい商品はありませんか?今がチャンスです!バーゲンセールで全商品50%オフ
今すぐゲット
¡Espectáculo del Black Friday!
¿Sigues pensando en comprar ese regalo? ¡No esperes! Todo está en oferta, con un 50 % de descuento
Ahorra hoy
L'événement du Black Friday !
Vous avez toujours ce cadeau en tête ? N'attendez pas ! Les soldes sont ouvertes : -50 % sur tout
Économisez dès aujourd'hui
Black-Friday-Extravaganz!
Haben Sie immer noch vor, dieses Geschenk zu kaufen? Warten Sie nicht! Die Sonderaktion läuft: 50 % auf alles
Heute sparen
Stravaganze da Black Friday!
Stai ancora pensando di comprare quel regalo? Non aspettare! Sono iniziati i saldi: 50% di sconto su tutto
Risparmia oggi stesso
Flash Sale!
Just in time for the holidays, save on everything for the next 24 hours.
Get up to 50% off
フラッシュセール!
ホリデーシーズンにまだ間に合います。今から24時間、全商品を割引価格で販売します。
最大50%オフでゲット
¡Ofertas flash!
Justo a tiempo para las fiestas: ahorra en todo en las próximas 24 horas
Consigue hasta un 50 % de descuento
Vente éclair
Tout juste à temps pour les fêtes : économisez sur tout pendant 24 h.
Jusqu'à 50 % de réduction !
Blitzverkauf!
Rechtzeitig zu den Festtagen können Sie in den nächsten 24 Stunden bei allem sparen.
Schnappen Sie sich bis zu 50 % Rabatt
Saldi lampo!
Giusto in tempo per le feste, risparmia su tutto per le prossime 24 ore.
Ricevi fino al 50% di sconto
This x%/$x Off Sale Ends Today
Check out the best prices while you still can
Get it while it's hot
x%/$xセールは本日終了
今のうちにお買い得品をチェックしましょう
今すぐセール会場へ移動
Estas ofertas del x %/x € finalizan hoy
Echa un vistazo a los mejores precios mientras puedas
Consíguelo antes de que se acabe
Promotion : x %/x € de remise jusqu'à aujourd'hui
Découvrez les meilleurs prix encore disponibles
Dépêchez-vous, le temps presse !
Dieser x%/$x-Sale endet HEUTE
Sichern Sie sich die besten Preise, solange es noch geht
Heiße Deals – Jetzt zugreifen
Questi saldi x%/$x terminano oggi
Dai un'occhiata ai prezzi migliori, finché sei in tempo.
Compralo, finché c'è!
Free shipping ends tonight
Claim now and save on any order of $XX or more (online only)
Get Free Shipping
今夜まで送料無料
今なら$XX以上のお買い物がお得です(オンラインのみ)
送料無料でお買い物
El envío gratis finaliza hoy
Aprovéchalo hoy y ahorra en cualquier pedido de XX € o más (solo por Internet)
Consigue el envío gratis
Fin des livraisons gratuites ce soir
Réclamez maintenant et économisez sur toute commande de XX € ou plus (en ligne uniquement)
Livraison gratuite incluse
Freiversand nur noch heute
Sichern Sie sich jetzt Ihren Gutschein und sparen Sie bei einer Bestellung ab XX $ (nur online)
Jetzt Freiversand erhalten
La spedizione gratuita termina stasera
Richiedila subito e risparmia su qualsiasi ordine di almeno $XX (solo online)
Ricevi la spedizione gratuita
Celebrate Black Friday All Month Long
Receive 20% off your entire purchase during December
Claim Offer
1か月まるごとブラックフライデー
12月中のお買い物はすべて20%オフ
オファーを利用
Celebra el Black Friday todo el mes
Recibe un 20 % de descuento en toda tu compra en diciembre
Aprovechar oferta
Profitez du Black Friday tout au long du mois.
-20 % sur l'ensemble de vos achats en décembre.
Profitez de l'offre
Feiern Sie den Black Friday den ganzen Monat lang
Erhalten Sie im Dezember 20 % Rabatt auf Ihren gesamten Einkauf
Angebot anfordern
Festeggia il Black Friday per tutto il mese
Ricevi uno sconto del 20% sull'intero acquisto durante il mese di dicembre
Richiedi l'offerta
'Tis the season
Save up to 50% on the hottest products during the week of Thanksgiving
Browse Deals
クリスマスシーズン到来
感謝祭の週は大人気商品が最大50%オフ
お買い得品をチェック
Es la época
Ahorra hasta un 50 % en los productos más de moda en la semana de Acción de Gracias
Buscar ofertas
La période des fêtes arrive !
Économisez jusqu'à 50 % sur les produits les plus vendus pendant la semaine de Thanksgiving.
Consulter les offres
Es ist mal wieder soweit
Sparen Sie in der Thanksgiving-Woche bis zu 50 % bei den beliebtesten Produkten
Deals anschauen
È periodo!
Risparmia fino al 50% sui prodotti più richiesti durante la settimana del Ringraziamento
Sfoglia le offerte
Discounts up to $XX
Offer valid on orders in the UK over $99
Get Free Shipping
最大$XXお得
オファーはイギリス国内の$99を超えるご注文に適用されます
送料無料でお買い物
Descuentos de hasta XX €
Oferta válida en pedidos en España de más de 99 €
Consigue el envío gratis
Jusqu'à XX € de réduction
Offre valable pour les commandes de plus de 99 € passées en France.
Livraison gratuite incluse
Rabatte bis zu XX $
Angebot gültig im Vereinigten Königreich für Bestellungen ab 99 $
Jetzt Freiversand erhalten
Sconti fino al $XX
Offerta valida sugli ordini nel Regno Unito superiori a 99$
Ricevi la spedizione gratuita
One Day Sale! It's Cyber Monday at [store name]
Don't miss the savings
Get Deals
1日だけの限定セール![store name]でサイバーマンデー実施中
お得なチャンスをお見逃しなく
お買い得品をゲット
¡Ofertas de un día! Es el Ciberlunes en [store name]
No te pierdas los descuentos
Consigue las ofertas
Toute une journée de soldes ! C'est le Cyber Monday chez [store name]
Des économies à ne pas manquer
Profitez des offres
Sonderaktion für einen Tag! Es ist Cyber Monday bei [store name]
Lassen Sie sich diese Sparpreise nicht entgehen
Deals erhalten
Saldi per un giorno! Da [Store name] è Cyber Monday!
Non perderti il risparmio
Cogli le offerte
Why is it important to localize your marketing assets for the holiday season?
Black Friday, Cyber Monday, Singles Day, and more. The pre-holiday sales season is a huge opportunity to pull in customers, earn extra revenue, and close out the year strong for any business, especially retail and eCommerce. However, many businesses miss out on many potential customers because they lack one crucial thing – localized ads and other marketing assets.
Online shopping surged by 22% on Black Friday in 2020, and with the pandemic continuing and the sheer number of businesses that have moved online over the past couple years, we can likely expect to see similar results in years to come. With so many consumers doing their holiday shopping online, rather than in stores, it only makes sense that they may order from online retailers from other parts of the country or the world, that they wouldn't normally have access to, if they find better products or better deals.
This means your business has the chance to reach global shoppers if you play your cards right. Localized ads that target different audiences around the world in their own language can increase your website's visitors and purchases exponentially.
You might think that localization should include more than just your ads, it should extend to your website, product descriptions, payment options, and customer support. And you would be right. However, full localization may not be possible for many small businesses with fewer resources, especially if you want it done in time to maximize your sales this holiday season. However, that doesn't mean you should miss out entirely on your potential multilingual consumer audience.
The easiest place to start advertising your sales is on Google search ads. Online shoppers will search for certain products that they want to buy, and while optimizing your website for SEO in multiple languages is a long-term investment that won't show results for some time, advertising your sales with localized Google ads will ensure that your website and your holiday sale appears at the top of search results around the globe.
In fact, 72% of consumers say they want to see the ads localized to their area, making the ad more relevant and actionable for them. So, on top of targeting specific locales in your ads setup, making sure that the ads are localized to appeal to consumers in that market is just as important for getting them to click and convert.
Google ads are short, only requiring a limited number of words, so it's easy to localize and roll these out in multiple languages to try to get the greatest number of customers you can during your sales period. The same applies to Facebook ads, meaning you can further increase your reach using the same copy and creating simple, yet eye-catching creatives to go with it. If you're stuck on ideas, or just don't have the time or resources necessary to translate and localize your sales ads, this page can be your resource for creative, simple, effective localized ad copy in the top 7 languages, helping you expand your reach and convert more online shoppers into paying customers around sales season.

We are here
to help
Get free education, tips, and inspiration to help
you start and grow a successful business.
No charge. Unsubscribe anytime.