Self-Service Customer Success
Marketing
Tel Aviv
full-time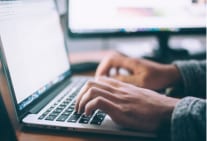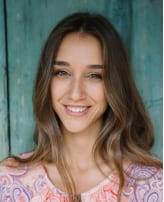 About The Position
 To be successful in this role, you should have exceptional project management and organizational skills, and be Highly proficient in writing, speaking and presenting in English. You will use your communications skills to cultivate strong customer relationships, from first contact until you close the deal. If you are motivated, result-driven, and enjoy teamwork it is an opportunity to join our team.  
Responsibilities  
Answer incoming inquiries from small businesses interested in localization. 

 

Help prospective clients choose the right solutions for them, provide a quote and help them complete the purchase. 

 

Approach existing customers and guide them to maximize their use of our platform and features, to achieve their localization goals. 

 

Build relationships with SMB clients, to increase their loyalty and connection to BLEND.

 
Identify client needs and suggest appropriate products / services 

 

Build long-term trusting relationships with clients 

 

Initiate webinars and video tutorials to promote and explain new products and services.  

 

Ensure client satisfaction, manage client expectations, and solicit and act on client feedback

.

 

Work closely with our different teams within BLEND to deliver exceptional customer experience

.

 
You are: 
A People's person, with excellent communication skills. 

 

Passionate about helping businesses grow globally.  

 

Quick learner

and highly independent, who feels comfortable operating in a fast-changing environment.

 
Familiarity with MS Excel (analyzing spreadsheets and charts) 

 

Ability to deliver engaging presentations. 

 

BSc degree in Marketing, Business Administration, or relevant field – an advantage. 

 

Fluent in both English and Hebrew