PHP Team Lead
R&D
Kyiv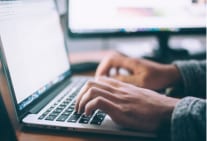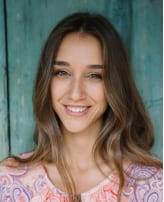 About The Position
We're looking for a strong and passionate Team leader to lead a full stack team of experienced developers and QAs. The job encompasses Backend and Frontend architecture, design, maintaining monolith and break it into microservices, and deep web infrastructure understandingg, along with Managing the delivery of the scrum team, making sure it delivers in high quality and high standards
Responsibilities:
You will be in charge of application development and delivery according to company standards
You will solve technical and architectural challenges, supervising your team members
You will lead the deliver of heavy parts of our platform
You will work closely to a product manager
Requirements:
5+ years of hands-on experience with PHP
2+ years of Team leading (from requirement phase to production monitoring) (including leading Backend, Frontend, QA and AQA in the team)
Experience using Docker / Docker Compose, Jenkins, ELK, AWS (basic), Queue systems, Symfony or/and Laravel
Experienced with Agile (Scrum) and CI/CD methodologies (using Jenkins and Bit Bucket)
High-load systems design and implementation
Microservices design and development, including understanding of a monolith system and define the integration with it
Experience with TDD approach
Understanding of Web application design and world's best practices
Strong problem-solving skills, great communication skills working with product and support
MySQL / MongoDB/ Redis and Queues (RabbitSQ/ Kafka, SQS) good practical usage skills
English – Upper-Intermediate
Advantage – Experience with Python or and NodeJS.
Advantage – Experience with ReactJS and full-stack skills.
We offer:
A friendly and positive team where everyone's opinion is important and initiative is welcomed
Professional learning and skills development
Amazing office near metro Livoberezhna with parking and treats
Our Stack:
PHP 7/8, Laravel / Symfony, MySQL, ReactJS, AWS, Docker.
Serving ~7M requests per day with ultra-low latency.
Delivering code several times per day.