Operations Manager – German
Operations
Bucharest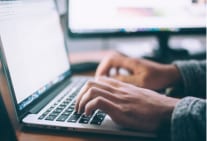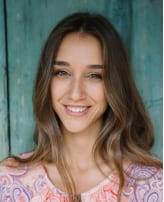 About The Position
About the role
BLEND is looking for the next star to join our Operations Manager team. The OM is responsible for managing a large team of freelance talents while overseeing the speed and quality of projects delivery.
Operations Manager is crucial, especially in projects that have several languages as it ensures consistency of the service approach to various linguistic aspects in all those languages.
essential functions of the job management of project activities and quality. Support every day delivery and quality activities in multi-language localization projects.
Responsibilities:
Build and maintain a language pipeline to ensure excellent delivery.
Coordinate and manage language delivery of multiple project initiatives to clients.
Ensure overall project quality and timelines.
Provide language coordination and deliver projects to schedule, meeting client specifications, and acquire familiarity with relevant cost considerations.
Ensure ongoing process/system capability associated with projects and manage any changes required to meet or exceed the expectations established in project designs.
Ensure that all tasks are assigned to suppliers for meeting the client's requirements within the specified deadlines.
Act as a professional consultant for the team and clients, and be the focal point of all data needed for your projects. Coordinate with experts to provide missing information or linguistic discretion.
Make sure that our suppliers can work efficiently by creating, editing, and maintaining supporting materials such as translation memories, glossaries, style guides, instructions, and reference materials.
Constantly improve the localization process, and maintain the QA tools and resources.
Analyze potential work challenges before the work stage to provide suppliers with ready-make solutions and to prevent mistakes.
Writing work instructions and assisting suppliers involved in the project process by providing answers to their queries.
Requirements:
Experience
Experience in managing larger and/or global projects.
Experience in the localization industry and/or localization project management- a plus.
Curiosity and creativity to question existing processes and approaches and innovate new ones.
Proven experience in managing multiple priorities in a time-sensitive and deadline-driven workplace.
Experience in customer relationship management- a plus.
Other relevant skills
Native speaker of German.
Energy and a positive attitude with excellent interpersonal skills.
The ability to lead large, diverse, virtual teams.
Excellent written and verbal communication skills in English.
Strong organizational and problem-solving skills.
Details oriented and able to work independently.
Effective presentation skills.
Ability to build and maintain strong client relationships.