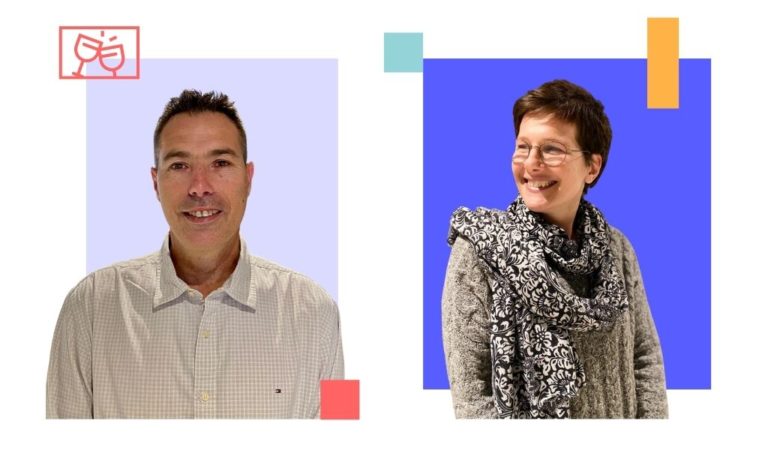 Company News
BLEND Expands Leadership Team with Appointment of Two New Executives
Company News
BLEND Expands Leadership Team with Appointment of Two New Executives
Ron Kraitsman joins as CFO and Noa Menko as VP of HR
Tel-Aviv, February 17, 2022, BLEND, the leading localization orchestration platform, today announced the appointment of Ron Kraitsman to Chief Financial Officer and Noa Menko to Vice President of Human Resources.
Adding these two executives will enable BLEND to expand its global presence, recruit more key employees and launch a new business model that will support the rise in demand for localization services.
Ron Kratisman brings over 25 years of experience as a financial leader. He has taken companies from early to late stages and from transactional business models to SaaS, while supporting rapid growth and leading investment rounds and acquisitions. Prior to BLEND Ron served as the CFO of Signals Analytics, a data analytic SaaS platform (acquired by Kenshoo), Finjan Software (acquired by M86/Trustwave), and Perfecto Mobile (later acquired by Perforce). Ron also co-founded and served as the CEO of Seculert, a Cyber security SaaS Platform (later acquired by Radware). He is a CPA and holds a Bachelor's degree in Business and Accounting from the college of management.
Noa Menko has over 20 years of experience in HR management, across a variety of organizations and has worked in complex environments across the international business landscape Noa served as VP of HR at Kenes Group and as HR manager atBynet Data Communications. Noa has extensive experience in leading global HR strategies and processes, organizational building, talent development, culture and welfare, compliance, and more. Noa holds a Bachelor of Arts in Sociology and master's in business administration from Haifa University and Ono Academic College.
Yair Tal, CEO of BLEND, said, "Having these two new leaders on board will help us meet the growing demand for localization services and accelerate organic growth as well as acquisitions in 2022. Our most valuable asset is our people, and we are fortunate to have Noa in charge of our human resource development and growth as we expand globally and hire more people across all departments. Ron's addition allows us to take BLEND to its next growth phase as we shift to subscription-based business model and explore inorganic growth opportunities, thanks to his extensive experience in equity and debt financing, M&As, and growth."
###
About BLEND
BLEND is a leading localization orchestration company that aims to remove cross-border barriers for global businesses. As an end-to-end multi-market enabler, BLEND empowers global brands to establish a native presence in fundamentally different markets, worldwide. BLEND's strength lies in the power of its AI-driven technology stack, its team diversity, and the strength of its global linguist and voice talent community. Alongside its enterprise-grade all-in-one localization platform, BLEND also provides self-service on-demand translation services via BLEND Express. BLEND (formerly known as OneHourTranslation), founded in 2008, is a privately held company with offices in Tel Aviv, Atlanta, Los Angeles, Hong Kong, London, Shanghai, Kyiv, and Bucharest.