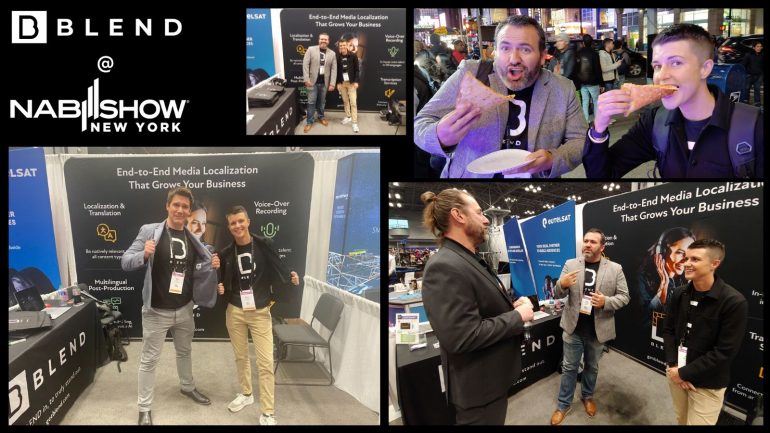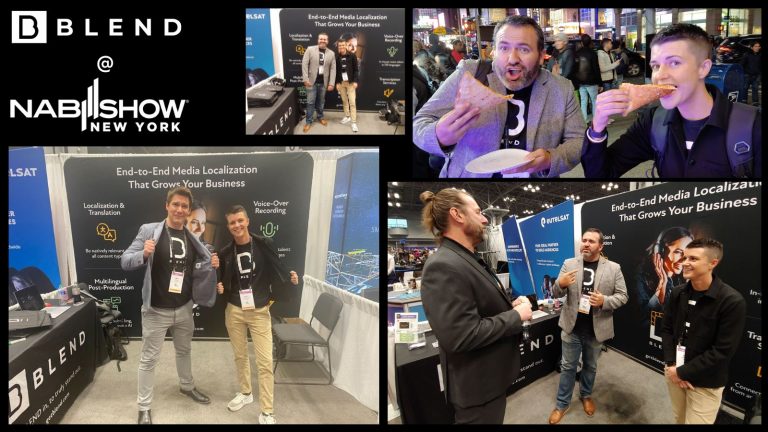 Events
BLEND Brings Media Localization Expertise to NAB New York
BLEND had an excellent experience at NAB New York! From boutique agencies to major networks, it was a blast hearing about all the content being produced for audiences all over the world!
NAB was BLEND's first exhibitor showcase in the media and entertainment space, and we were thrilled to bring end-to-end localization service to a new audience, combining human and machine translation, voice, post-production, and AI to help brands and production companies globalize their content.
Need help expanding the reach of your media library? Contact us for a demo, custom auditions, and more!